Preparing Your Budget For Back To School
8/16/2022
Get ready to go back to school with our budgeting guide
August is here, which means we're approaching back to school for kids of all ages. Whether you have children going into elementary, middle, high school, or you yourself are getting ready to head to college, you'll need a back to school budget. There are many tips and tricks out there to help you get the best deals on all of your back to school needs, but you'll need a budget to get you started.
Start Budgeting
It's easy to get carried away with back to school shopping, so sticking to a budget is crucial. If possible, start preparing your budget to include your children's back to school needs at the end of the previous school year. However, if you still haven't started your back to school budget yet, it's okay. There's still time to plan your budget for back to school. Start by seeing what the needs are for the next school year. Many schools will put a list up online for each grade, so you can see exactly what your kids will need. Base your budget on these items.
Read More: How To Create A Budget
Next, start by shopping small and looking for sales in an effort to get items on sale or for a bargain price. If there are items on your list that are not on sale or listed at a higher cost, use your phone to write those items down and the price they're listed at. Then, do price comparisons at other stores to see if you're able to get them at a cheaper price somewhere else. It's important to not go over budget and wait to buy pricier items. 
Money Saving Tips
Now that you have your budget in place, you need to stick to it. There are some great back-to-school budgeting tips to help you get the most out of your school budget. Here are three tips to make back to school budgeting easier.
1.     Assess what you already have
Do a 'shopping trip' at your house before heading to the store to buy everything new. Make sure you don't have certain items already. This works great if you have multiple children because some things can be passed on from child to child. Also, take inventory of your child's supplies from the previous school year. There might be some items that can be used again, or weren't used at all, so you don't have to buy anything new.
2.     Shop smart
There are so many back-to-school sales it's easier than you think to avoid paying for retail price for anything. Comparison shopping is a tool you can use to help you shop smartly for supplies. This is when you compare prices of products from different vendors before you buy, you cannot only compare the prices at different stores, but you can also compare those store's prices to deals you may find online. Buying generic is another way to shop smart. You don't need the brand name for products when there are off-brand products that work just as well.
3.     Take advantage of your state's tax-free holiday
There are 45 states in the country that have a tax-free holiday for back to school shopping. During this time, you'll be able to shop without the additional financial burden of sales tax. The dates are different from state to state, but they usually fall toward the end of summer. Depending on the state you live in, some of the school supply costs can be significantly lower when you shop during the sales tax-free holiday.
Get your kids involved
Back-to-school shopping is a great opportunity to show your kids the value of money. Involve your kids in the budgeting process. Get them to prioritize expenses between 'must haves' and 'nice to haves.' This will help teach them the importance of wants vs. needs in real life budgeting. To help your kids become financially confident, give them cash to make their own purchases. They'll learn how to have enough cash for what they need for back to school while learning how to budget to buy some of their wants.
Read More: Teaching Kids About Money
Many kids want brand new supplies for back to school although they might already have the same item from last year they can use. It can be hard to explain to children why it's important to save money rather than buying all new items. Physically take the money you're saving by not buying new items and put it in jar somewhere they can see. Explain to them that this is money that's being saved if they use items from last year and that money can go toward a fun family adventure.
Back-to-school: College Edition
Going to college is a huge endeavor for any young person. The average student debt upon graduation is $31,172. On top of this debt, college students leave with an average of $4,000 in unsecured credit card debt. College is not the time to run up unnecessary expenses, so setting a budget while in school is crucial. It's not uncommon for college students to have little to no income during the school year. This makes students think they don't need to budget for such a small amount of money. However, college students do need to budget while in college in order to avoid leaving school with an overwhelming amount of debt.
Listen to our Podcast:
School supplies for college can be more expensive than any previous year's school needs. The first item you want to include in college budget is your school supplies. A great tip is to go to class before you buy any school supplies. For example, you might find a textbook listed as something you need for class. However, there's a chance that you might go to class and your professor says they're actually not going to use the textbook that much or not at all. Textbooks can be extremely costly so waiting to buy them until you're 100% sure you will be actively using them will help you save money in your budget.
You can also see if there's a digital copy available of your textbook. If you're comfortable with it, buying a digital textbook will be cheaper than buying a new physical textbook. Also, look for used copies of your textbook. Not only will buying a used copy save you money, but you also might find some notes in the margins from the previous owner that can be super helpful. If you do buy a physical textbook, check to see if you're college has a 'buy back' program for textbooks at the end of the semester whereby your college will buy back your textbook. You won't get back the full cost of what you paid, but you will get some money back that can go towards books for the next semester.
After you've budgeted for textbooks, you'll then want to budget for your dorm room. Make sure to spend within your means when shopping for dorm items. Start with a realistic budget for your dorm room and make a list of exactly what you think you'll need, then divide that list into 'needs' and wants.' Focus on the 'needs' list first before you tackle the extra comforts and décor. You can learn how to save money on different aspects of your dorm room here.
Read More: Freshman Guide: Your College Dorm On A Budget 
Making money and saving while you're in college
As mentioned earlier, many college students don't have a large stream of income coming in. However, it is possible to work while you're in school. Many financial aid packages come with programs in which you work on campus. This is great because you don't have to go anywhere to work and you're able to make some money. If this is not an option, there are still ways you can earn some income while in school. If you're a good student, you can tutor younger kids or even your fellow students as a side gig. This option is also great if you're living on campus because many times you'll be able to do this remotely over video chat. If you're tutoring a fellow student, you can set up a place on campus for the tutoring session.
Many college campuses are also within walking distance to towns. There are often opportunities to find work in your college town. You can walk if you don't have a car and are close enough or take the college shuttle into town if you don't have a vehicle on campus. If you're not confident in you're ability to manage your classes and work at the same time that's okay. Your studies should come first while you're in college. Take the opportunity during winter and summer breaks to work as much as possible. This will better prepare your finances for the upcoming school year and beyond.
Saving some money, even a meagre amount while in college is a great goal. If you can create a small nest egg during college, at graduation time you'll be really happy be starting your new post graduation life with a little financial padding. If you're not using all of your income on monthly expenses, save as much if this excess as you can while you're in school. Try your best to not go too crazy with your spending during the summer of the school year. After you graduate you'll likely have student loans to pay back and if you've been saving money while in college you'll be prepared for your student loan payments. And, after having a taste of freedom in college, you'll probably not want to move back in with your parents. The money you saved while in school can go toward your 'moving out' fund as well.
Read More: Five Side Hustles For Hustlers
Whether your child going to school for the first time or you're preparing for your senior year of college, having a back-to-school budget is a must. Have the basics ready for your early days back, and then you can determine what you really need. This tip works for both kids going to regular school or students headed off to college. Get your kids involved in back to school shopping by teaching them about budgeting, savings, and money management. Budgeting, savings, and money management is not only important for younger children, but also for college students. Creating a budget and saving what's left will be beneficial for students in college. If you haven't done so already, get your back-to-school budget together before summer comes to an end.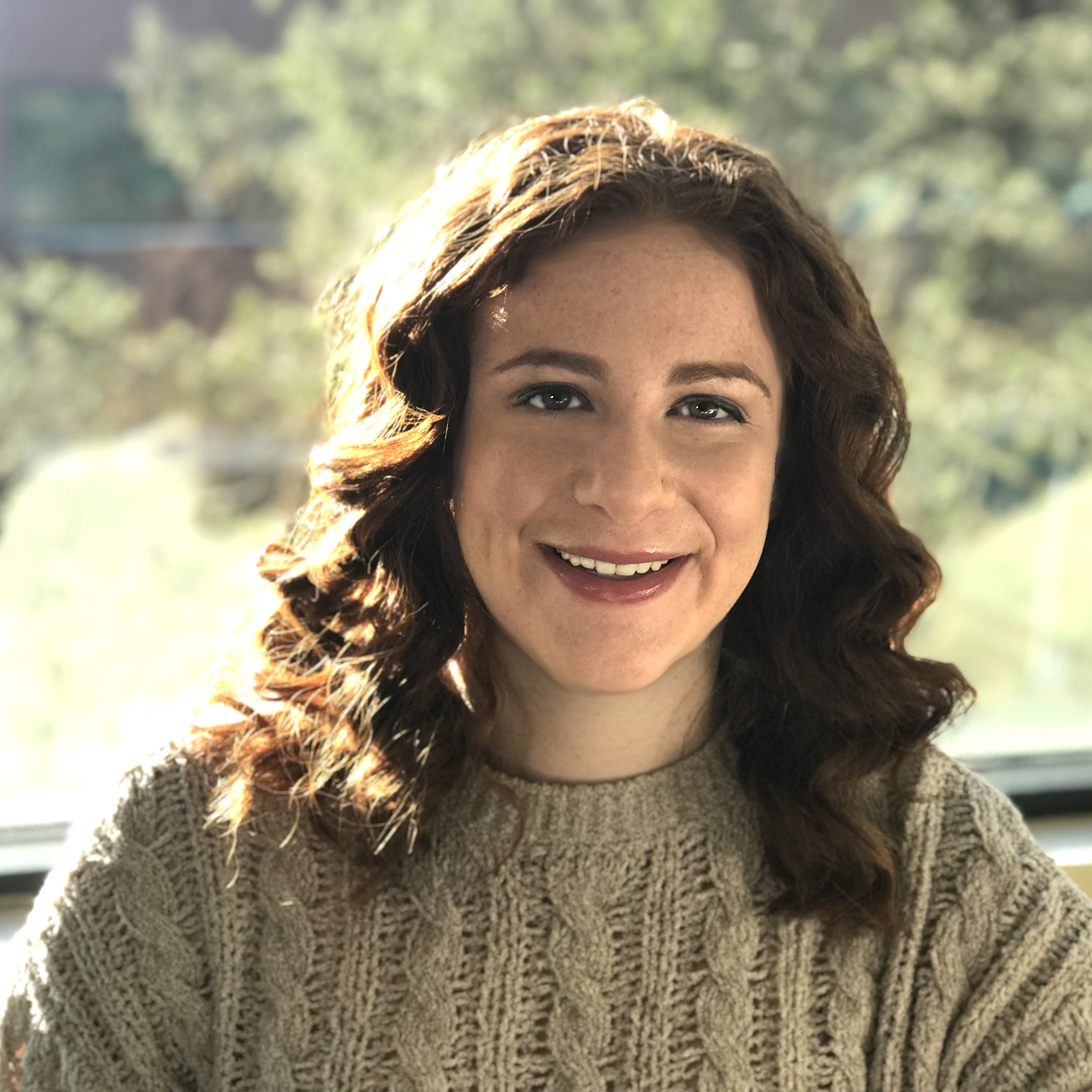 Katherine Fatta is the Social Media and Content Specialist at Navicore Solutions. She creates fun and informative social media posts that engage the public. She's also the host of Navicore's podcast, 'Millennial Debt Domination.' You can listen to our podcast here.
You can follow Navicore Solutions on Facebook, Twitter, LinkedIn and Pinterest. We'd love to connect with you.