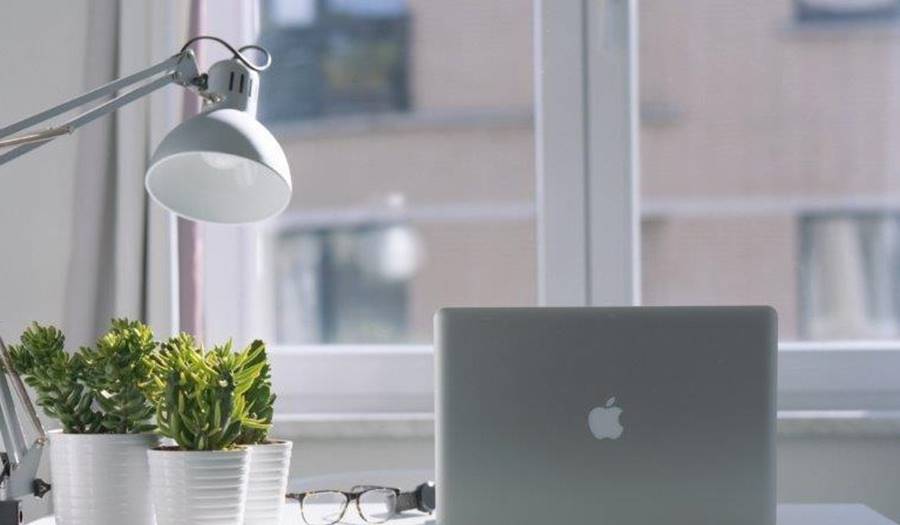 How To Organize Your Finances And Why It Matters
8/21/2020
How to organize your finances and why it matters
---
Avoid missed bills and maybe even sleep a little better with your finances under control
Untidy, disorganized finances can cause stress, missed payments, and a lack of clarity. By organizing your financial life, you'll not only reduce stress, but have a better idea of where you're heading, and an opportunity to change the path you're on if necessary.
What do you do when your bills and bank statements come in? Are they lost in a sea of emails, or buried in a pile of old mail in the corner of the kitchen. Do you find yourself wondering, "I did pay that phone bill, right?!" Maybe it's time to tidy up your finances? Here's how to get organized and gain control.
Start with the 'where'
Identify a place in your home that can serve as a central point for your finances. This can be physical or virtual. If you're storing documents on your computer, be sure to have a back-up of the files in a secure cloud or on an external hard drive.
For physical storage, a file draw in your home office or desk area works well, but having a relatively inexpensive expanding file will work too. The idea is to keep all finance related paperwork together and organized. Clear a little space and keep your important documents in one safe place.
Read more: I Ran Up Huge Credit Card Debt And Don't Know What To Do. Help!
Take out the trash
Once you've decided where to keep your documents, it's time to go through what you have.  Dig through the paperwork that is already in your home. Sort it in relevant piles. Decide what is trash, and shred any documents that have identifying information on them.  If you don't have a shredder, check with your town to see if they offer a shredding service. In my town, the annual environmental day each March conveniently includes a shredding truck.
What do you need to keep? You don't need to keep every bill and statement forever, but you will need to keep at least the most recent bills.  A year's worth of utility bills can give you an idea of your usage and help you budget more accurately.
Mortgage statements and bank statements should be kept for longer, at least 2 years. It's recommended that you keep at least 7 years of tax returns.  You can be audited by the IRS for the previous 6 years, so make sure these documents are kept safe either as a hardcopy or backed up on your computer.
Review your budget
Once you have all your documents filed and easy to find, review your budget.  If you don't have a budget, here's how you can easily set one up. Look at your expenses over the last year to get an overall picture of where your money is going. Use the information in your budget to set a financial goal.  Make sure it's a SMART goal to maximize your chance of success.
Using an app like Mint is a convenient way to monitor your spending and receive alerts when you go over your budgeted amount for a category.
Schedule your bills, but review monthly
Paying bills online is the most convenient way to get this job done.  Most banks now have an autopay feature that will allow your bills to be automatically debited from your account, sending you an email alert when a payment will be sent.  This 'no-touch' method of paying bills is not just convenient, but helps you avoid missed payments because you're busy or simply forget to take care of it. Make sure you monitor your bills on a monthly basis.  Don't rely completely on the autopay system.  Review what's being paid and take a closer look if a payment seems to be higher than normal.  Autopay is only a tool, so be sure that you remain in control.
Pay yourself first
While you're setting up automatic payments of your bills, remember to pay yourself first.  Establish a direct debit that will be paid into a separate account that you can use as an emergency fund or a savings account. Treat this as a bill that needs to be budgeted for.  If you don't have a separate savings account, set one up.
Read more: How To Think Like A Millionaire In Your 20'S
Get your annual credit report
You can easily monitor your credit score using apps like Credit Karma. They will send you email alerts should your credit score change significantly.  Beyond keeping an eye on your credit score regularly, make sure you get a copy of your credit report at least once a year.
You can get a copy of your credit report by going to www.annualcreditreport.com . Go over the accounts listed to be sure that your recognize them all. This is a good way to catch any fraudulent behavior associated with your name or social security number. Decide on the month that you'll do this each year and make it a habit.  Perhaps your birthday month or at the start of the new year in January, celebrate by knowing that your finances are in good order.
Evaluate your debt load
Don't think of this as a bitter pill to swallow.  Understanding whom you owe and how much is empowering!  Pull out your car loan documents, mortgage and student loan paperwork, and any other debts you may have. How much do you owe on each?  What is the interest rate?  Don't see this as an un-scalable mountain, just taking the first small steps can set your mind at ease.  Go back to your budget and plan to put a little extra towards one of your debts.

What if you think you're in over your head?
Once you have your financial documents organized and a budget in place, it can be easier to see where you stand financially.  Maybe you can streamline the process or maybe you just have a better idea of how well you're doing. But, what if you realize that you're in over your head? Be proactive and reach out to a certified credit counselor for advice.  Navicore Solutions is a leading nonprofit credit counseling agency that can help you with everything from budgeting to tackling your debt, or housing counseling. You can contact a credit counselor on 1-800-992-4557.
Find a quiet afternoon or a rainy Sunday to dedicate time on organizing your financial life. Once you have a system, spend a small amount of time each month to keep it up to date. You won't regret it.
Lori Stratford is the Digital Media Manager at Navicore Solutions. She promotes the reach of Navicore's financial education to the public through social media and blog content.
You can follow Navicore Solutions on Facebook, Twitter, LinkedIn and Pinterest. We'd love to connect with you.