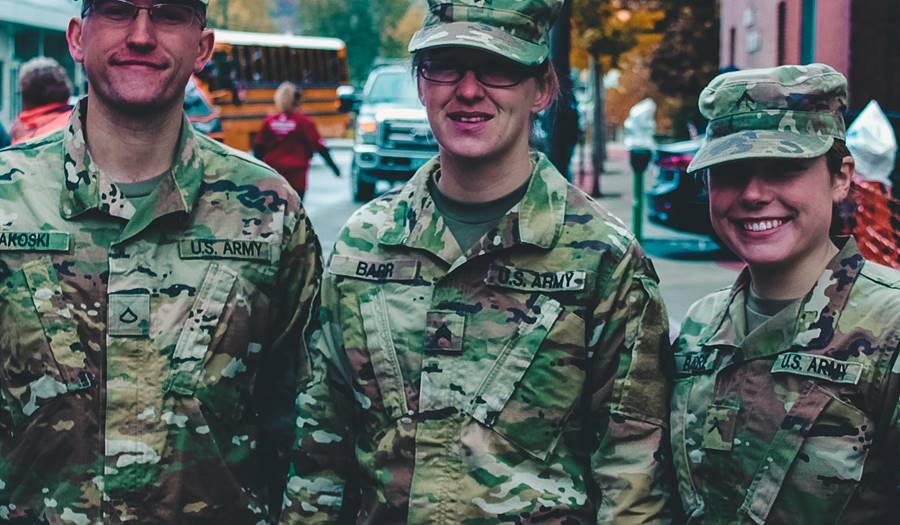 How To Manage Your Finances While In The Military
4/13/2021
How to manage your finances while in the military
---
Did you take the Military Saves pledge? It's not too late to get your finances in order.
Organizations like Navicore Solutions take the opportunity to inspire saving year-round, with a fresh start and focus in April. In honor of Military Saves month, we're going to provide some ways military families can not only save, but ways they can embrace and improve different aspects of their personal finances.
If you're going to be deployed, you need to know what financial steps to take before you leave. You'll also need to understand the breakdown of your military paycheck, and how to budget and save for your family's financial future.
Listen to our Podcast:

Pre-deployment
When you find out you're going to be deployed, it can take a financial toll on not only yourself, but your family. A way to ease this stress is to get your finances in order to help eliminate that burden. Although you'll be deployed, you'll still have monthly bills that need to be paid. Technology can make it easier for you to keep on top of your bills while deployed.
Go through all of your monthly bills. Make all of your regular payments automatic, ensuring that there is enough money in the bank account they will be drawn from. Have your bank account be replenished by direct deposit from your military pay. Before you leave home, establish online access to your bills and bank accounts to help you keep up to date with your finances during your deployment.
Although you're not physically living in your home, your household still needs to be maintained while you're deployed. Talk about how you'll handle household finances during the deployment with your spouse or partner. If you're married, ensure your spouse is comfortable assuming these financial responsibilities. Talk to your spouse and come up with a plan for accessing and using all checking, savings, or investment accounts. Set up direct deposit and autopay of your monthly bills, so that you never miss a bill.
Read More: Military Pre-Deployment Financial Checklist
Power Of Attorney
A power of attorney is a legal document giving a person the power to act for another person. Naming a power of attorney is crucial before leaving for deployment. This document will allow your designated person such powers as: taking possession and accepting delivery of personal property, managing housing and real estate transactions, using and operating motor vehicles in the service member's name, performing bank transactions, preparing and filing the service member's taxes, and many other available authorities.
The person whom you select to be your power of attorney should be someone who you trust to act on your behalf in your absence. A spouse, parent, sibling, or even a trusted friend is a good choice. Power of attorney can be set up by a lawyer and can be revoked at any time.
Last Will and Testament
Having a will and testament is something everyone should have, but especially if you're actively deployed in the military. You want to make sure your family is protected if the worst happens to you. Although a will and testament isn't required in the military, it is strongly recommended.  If you own property, you'll want to determine who receives ownership in the event of your death. An attorney can help you draw up a will and any associated estate-planning documents.
You can change your will at any time, as long as you meet certain conditions. You will need to update your will if you get married or divorced, or if a birth or death in your family affects your plan, or you change the state of your legal residence. Make the right preparations for your family and estate. The military provides a legal assistance office that can help you create a will that suits your desires and needs.
Read More: How Does The Servicemembers Civil Relief Act Help When You're Stationed Overseas?
Military Pay
With all of your pre-deployment financial requirements taken care of, you can work on your future needs by taking financial control of your military pay. You receive your pay twice a month, on the 1st and the 15th of every month and there are several components to your paycheck.
Your base pay is set by your rank and how long you've been in the military. After base pay, there is BAS or basic allowance for subsistence, this is essentially for food. Then there is BAH, Basic Allowance for Housing. The BAH is dependent on your rank, location, and the number of dependents you have. Finally, there's the Overseas COLA or Cost of Living Allowance. This is a non-taxable allowance designed to offset the higher overseas prices for non-housing goods and services.
Read More: Understanding Military Pay And How To Start Saving
There are deductions take from your military pay that are similar to the ones taken from a regular person's paycheck. These include taxes, social security, and Medicare. The Armed Forces Retirement Home will also take a deduction from your pay. Primarily, service members themselves with an automatic, non-voluntary dedication that is taken from all service members' pay fund these homes.
As a military service member, you also have the opportunity to have your retirement investment deducted from your pay. The Thrift Savings Plan is a federal government sponsored retirement savings and investment plan.
Budgeting
Now that we've broken down your military pay and the deductions taken from it, we can work on creating a budget for you and your family. Thanks to technology, there are many apps out there that can help you stay on top of your budget. If apps aren't for you, you can always use a spreadsheet to help create your monthly budget.  For more details and which categories to include in your budget you can click here.
Saving
Once your budget is taken care of, you can start to maximize your savings. Start saving by paying yourself first. This means put some money away for retirement and an emergency fund first and spend what's left. An easy way to ensure you're paying yourself first is to set up automatic payments. It doesn't need to start off as a large amount, any little bit will add up over time with consistent effort. To start, set up a recurring payment of $5-$50 toward both your retirement account and your emergency savings. Monitor your savings and increase the regular payments when you can. Soon you will have saved a substantial amount of money. Once you feel confident, start putting away more money. The more money you put away, the more money you will save, thanks to the effect of compounding interest.
Paying yourself first is paying your future self. Your future self is going to want to retire one day, so you're going to need to invest in your retirement now. As mentioned earlier, the military offers a retirement plan called the Thrift Savings Plan (TSP). This is similar to a company's 401k retirement plan and can be automatically deducted from your paycheck. It's a great idea to invest in this retirement plan, and since payments are automatically taken from your pay, you won't have to think twice about saving for your retirement. You want to ensure that you can retire comfortably and the TSP can assist you in doing so.
If you're not currently deployed but still active in the military or a veteran, you can save by asking about military discounts. When planning for a day off with friends or family make sure to do your research about discounts offered for military members. Movies, restaurants, and retailers usually offer military discounts. Save money by planning your day around different activities that offer these discounts. Make sure to have your military ID with you to ensure you'll receive your discount.  This way you can spend time with your friends and loved ones while you save money.
Read More: Blueprint To A Stronger Financial Foundation
Serving in the military is a decision that will impact every aspect of your life. When you find out you're being deployed it can be stressful for you and your family. Help alleviate that stress by taking care of various financial aspects of your life before you deploy. Talk with your power of attorney before you go, so you can make sure you're both on the same page when it comes to your finances. It's important to also budget and save for your future. Properly managing your finances now will positively affect your financial future.
Military Saves month is a great time for service members to reassess their finances and get started on their financial plans.
Thank you to everyone in the military for their service.
Add your email to get more personal financial education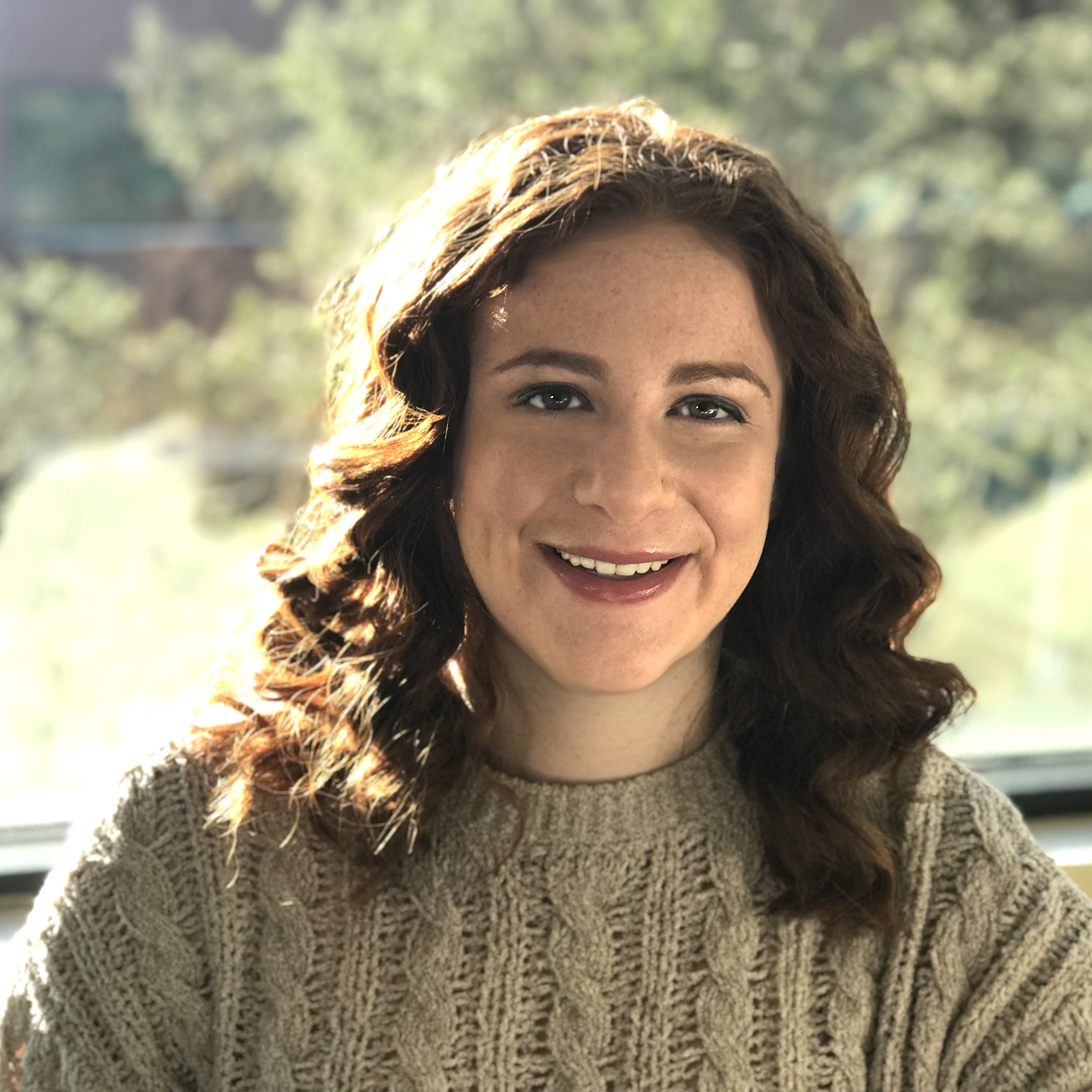 Katherine Fatta is the Social Media and Content Specialist at Navicore Solutions. She creates fun and informative social media posts that engage the public. She's also the host of Navicore's podcast, 'Millennial Debt Domination.' You can listen to our podcast here.
You can follow Navicore Solutions on Facebook, Twitter, LinkedIn and Pinterest. We'd love to connect with you.