What Is Pre-Purchase Housing Counseling?
5/11/2017
What is Pre-Purchase Housing Counseling?
---
There's more to purchasing your first home than saving a down payment.
Are you ready to buy the house of your dreams? There's more to purchasing your first home than saving a down payment and surfing the online realtor sites for the perfect place to call home.
In fact, as a first time home buyer, finding and funding a home can be confusing. Pre-purchase counseling is a great first step to becoming educated on the process of planning for and buying a home.
Pre-purchase counseling is a two part program that includes the Make Your Move online program and a follow up counselling session.
The Make Your Move Program can be completed at your own pace and normally takes a few hours. The next step is a counseling session conducted with a HUD-Certified Housing Counselor.
The program covers topics like financial management, evaluating credit information, prequalifying & loan approval, financing options, shopping for a home, finalizing the loan, the closing process, maintaining your new home, avoiding foreclosure and predatory lending practices.
As part of your counseling session, your counselor will explain the full costs of homeownership and help you create a budget that balances your new obligations. Your counselor will also highlight available resources that may be useful in meeting your financial needs.
We can teach you who the various people involved in the home buying process are and the role they will play. For example there are realtors, settlement attorneys, inspectors, appraisers, underwriters, loan processors, and brokers. You need to understand the part these people will play in the process.
At the end of the program you receive a certificate. Completion of the program may qualify you for some homeowners' assistance programs. There are also some lenders that will require first time home buyers to take the pre-purchase course, but it's not a bad idea for all first time buyers to learn the ropes. It's an inexpensive way to educate your-self about one of the most important financial and emotional purchases you will ever make.
There are a few other points to note:
If you are taking the program because of requirements from your lender, or as an opportunity to receive benefits from your lender (such as a reduced mortgage rate), you will need to double check that the program you take is accepted by your lender.
Navicore is approved by the U.S. Department of Housing and Urban Development, or HUD to provide these housing counseling services and our program is accepted by most lenders.
The homebuyer counseling session requires a credit inquiry. This is a "soft" pull of your credit, and will not affect your credit score or show on any third party credit report requests.
Whether you are a first time homebuyer or you simply want to get more information to make sure you understand how the home buying process works, we can help. Call Navicore today at 1-800-992-4557 to speak with a HUD-approved housing counselor. We're here to help.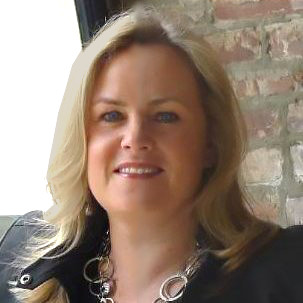 Lori Stratford is the Digital Media Manager at Navicore Solutions. She promotes the reach of Navicore's financial education to the public through social media and blog content.
You can follow Navicore Solutions on Facebook, Twitter, LinkedIn and Pinterest. We'd love to connect with you.