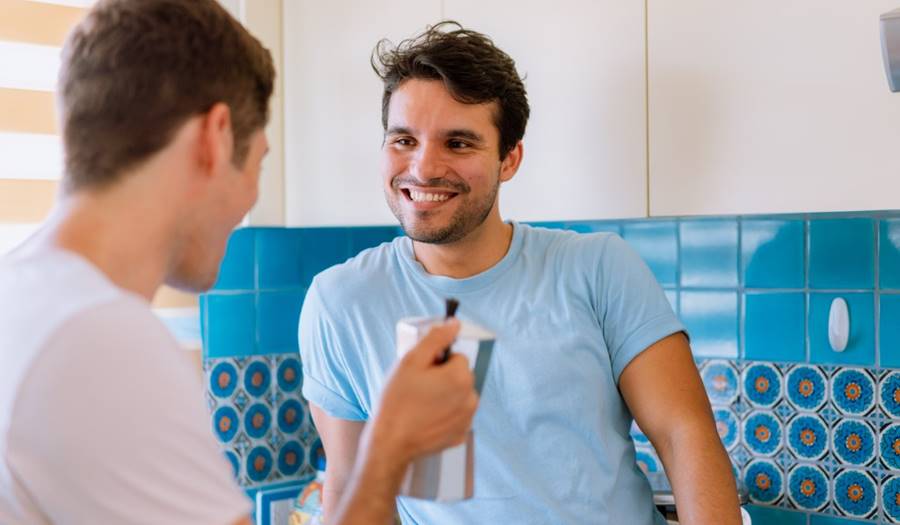 Understanding LGBTQ+ Financial Challenges
6/16/2022
Understanding LGBTQ+ Financial Challenges
---
We have come a long way with equality, however there are still challenges affecting the well-being of LGBTQ+ community.
June is Pride Month, which celebrates the dignity, equality, and increasing visibility of the lesbian, gay, bisexual, transgender, and queer community. LGBTQ+ Pride Month occurs on the anniversary of the Stonewall riots of 1969. While LGBQT+ rights have come a long way since 1969 there are still community-specific issues that affect the financial well-being of LGBTQ+ individuals and families. In a 2018 survey by Experian, 62% of LGBTQ+ respondents said they had experienced financial problems because of their gender identity or sexual orientation.
 The Pay Gap
According to a 2021 survey from the Human Rights Council, LGBTQ+ workers earn 10% less than heterosexual workers. The wage gap is even more pronounced for LGBTQ+ workers of color.
This wage gap affects the amount that LGBTQ+  individuals can save for retirement. Furthermore, LGBTQ+ people carry, on average, $16,000 more in student loan debt than their peers. Living expenses may also be greater for the LGBTQ+ community who choose to live in tolerant communities. These communities often have higher-than-average living costs.  The combination of all of these factors has a negative impact on the ability to save and create wealth.
 Housing
According to Experian, 11% of LGBTQ+ survey respondents reported discrimination leading to higher housing costs. This bears out in the 2020 statistics whereby 75% of heterosexual couples owned their homes, and only 63.8% of same-sex couples were homeowners. Housing discrimination affects members of the LGBTQ+ community, regardless of income level. Rates of homelessness are up to 2.2 times greater for the LGBT+ community, a number that worsened during the pandemic.
Not only are renters experiencing discrimination, but same-sex couples and LGBTQ+ individuals applying for a mortgage were declined more frequently than heterosexual couples of similar financial means. The discrimination is even greater for the black LGBTQ+ community.
Becoming familiar with the types of questions banks are legally allowed to ask when considering your loan application can be helpful. Getting a copy of your credit report to check for accuracy is also a good idea. Are there areas that you could improve prior to applying to rent or for a loan?
Healthcare
The Affordable Care Act has helped to diminish the number of LGBTQ+ people without health insurance. The legalization of same-sex marriage in 2015, opened the door for couples to utilize the medical coverage of their spouse's insurance. However, LGBTQ+ people are still less likely to have health insurance. Even with health insurance, LGBTQ+ members are more likely to report being refused health services and more likely to be harassed by health care providers, often leading to delayed care and a reluctance to seek medical help, causing greater long-term problems. On his first day in office in January 2021, President Biden issued an executive order that expanded non-discrimination protections for LGBTQ+ people, which included healthcare.
The transgender community faces additional financial issues due to Gender-affirming surgeries, which can cost approximately $100,000. There is a need for continuing hormone therapy, which increases the financial strain. Transgender individuals are up to six times more likely to seek mental health care resources for anxiety or mood disorders and often require possibly expensive prescription medication as a result.
Some insurance plans cover a portion of costs related to gender affirmation surgery and post-operative care. Go to HealthCare.gov for information about coverage for gender-affirming surgery.
Estate Planning
Estate planning helps you legally establish your wishes should you pass away or become incapacitated. Items covered should include establishing a power of attorney for financial or medical reasons, and creating a will, or a trust. If you need a lawyer, ask for recommendations from people you trust within your community, focusing on someone with LGBTQ+ community experience. The LGBTQ+ Bar is a good source of helpful information.
Why is it important to get your affairs in order? If you're in a same-sex relationship, but not married, it can give your partner the right to make decisions for you in case you are incapacitated. You can also decide who is to inherit your assets and care for your children.  Without a will, these decisions will be made by the courts. In short, you'll be making sure that your assets are divided up as you wish. Not all states will recognize an unmarried same-sex couple without legal documentation. Furthermore, families may fight to retain children or other physical assets that you would choose to have go to your significant other.
Taxes
Since same-sex marriage was legalized in 2015, LGBTQ+ married couples have the option of filing their taxes jointly or separately. Married couples may pay less money in taxes if they file married jointly. Factors that may influence how you decide to file include the amount each person earns, the number of dependents, and the amount of debt owed.  Consult your tax accountant for accurate advice on your specific situation.
Other tax benefits include social security spousal benefits and the ability to avoid the tax burdens from receiving a payout from a partner's retirement plan should they pass away.
Debt
With LGBTQ+ people leaving college with more student loan debt than their peers, there is a follow-on effect that includes further financial struggles.  A huge 41% of LGBTQ+ people reported being unable to buy their first house due to student loan debt, and 23% reported being unable to buy their first car.
A survey of LGBTQ+ individuals from Experian reports that the second biggest financial concern for respondents, 20%, is paying off debt. Not only that, but 70% of respondents report using credit cards to purchase necessities. The problem is exacerbated all the way through their lives with less ability to save for retirement.
LGBTQ+ individuals and families face greater financial challenges than their heterosexual peers. However, the Supreme Court ruling in 2020 that granted federal non-discrimination protections to LGBTQ+ people, along with the presidential executive order from Biden that expanded this protection is evidence of progress.
References:
50 Must-Know Statistics about Income and Wealth for LGBTQ People
LGBTQ Wealth Gap Summary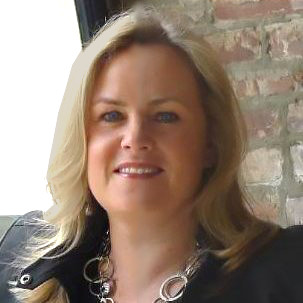 Lori Stratford is the Digital Media Manager at Navicore Solutions. She promotes the reach of Navicore's financial education to the public through social media and blog content.
You can follow Navicore Solutions on Facebook, Twitter, LinkedIn and Pinterest. We'd love to connect with you.