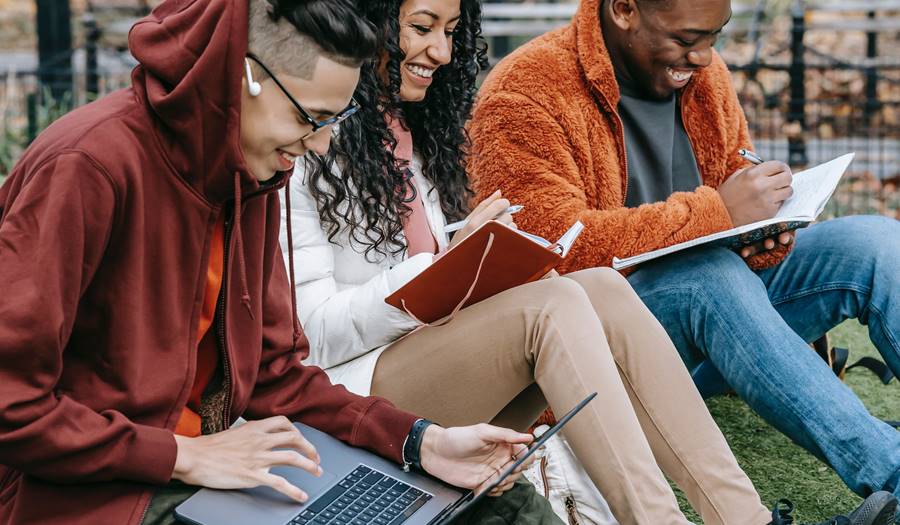 Student Loan Forgiveness In 2022, Are You Eligible?
12/21/2021
Student Loan Forgiveness In 2022, Are You Eligible?
---
---
What does Student Loan Forgiveness mean for you?
During the last presidential election, then candidate Biden made sweeping promises to help alleviate the student loan crisis that is financially hamstringing borrowers across the country.  The reality had been a somewhat tamer approach to helping borrowers repay these loans.  While there have been some changes made to the student loan repayment system, there is a 'wait and see' approach before any further changes will be made.  The important question is; what does this mean for you?
Biden's original promise was to cancel up to $10,000 in federal student loans per borrower.  In practice, there are issues with how this program could be implemented. Instead of a carte blanche approach to federal loan forgiveness, there has been more focus on specific groups of borrowers. While there may be more sweeping loan forgiveness ahead, the government is currently targeting military, disabled and public service workers among others for loan forgiveness.
There have been 5 rounds of loan forgiveness approved totaling $11 billion dollars of student loans. This is a mere drop in the bucket with the total federal student loan debt standing at nearly $1.8 trillion, with more than 43 million borrowers.
Listen to our Podcast:

Defunct School Attendees
The first group to benefit are those who attended schools that were deemed as having taken part in deceptive or illegal practices. To apply, borrowers had to submit a loan discharge application form to the Federal Student Aid Office.  Debt forgiveness was determined on whether the applicant's school deceived them or not. The Department of Education has now canceled a total of $1.5 billion in student loan debt for nearly 92,000 students, who were victims of for-profit college fraud
Permanently Disabled Individuals
The second group of borrowers who were eligible for student loan forgiveness are those with 'total and permanent' disability (TPD) that prevent them from working. Recipients must be registered with the Department of Social Services as being TPD. Loan forgiveness is provided automatically via a matching system between Social Services and the Education Department Federal Student Aid.
Read More: Taking Control Of Your Student Loans
Public Service Workers
The final group of borrowers who have benefited from the loan forgiveness program are Public Service workers. In early October 2021, the Education Department made sweeping changes to its Public Service Loan Forgiveness (PSLF) program. The changes immediately canceled $1.7 billion in student loan debt.
The original PSLF program required borrowers to hold a public sector job, be enrolled in a repayment plan, and make 120 on-time student loan payments. Unfortunately, the program, due to various technicalities, denied 98% of borrowers who applied for forgiveness. The new requirements have made the application process easier and much more likely for applicants to be approved.
"I feel as though each year the PSLF website gets more user friendly, and I love the payment tracker. I haven't made a payment since March 2020 due to the federal COVID-19 Student Loan Relief, yet each month that has passed counts as a qualifying payment!" says Amanda R. a physical therapist who works in the nonprofit sector.
Read More: Top 10 FAQ's For Your Student Loans
The PSLF program only supported payments made for borrowers with an income-driven repayment plan, or the 10-year Standard repayment plan. Payments made under extended repayment plans, graduated repayment plans, and other fixed or level plans with terms greater than 10 years were excluded. Now, payments made under Graduation Plans and other fixed type plans will qualify for PSLF. All changes will be made retroactive to include payments made since October 2007.
There is speculation as to whether there will be more loan forgiveness offered to a greater number of borrowers. The jury is split with some in the Education sector leaning to 'yes' while others think there may be further modifications to the current programs.
Military Personnel
The Biden administration has now allowed military personnel to count the months spent on active duty to count toward PSLF, even if the service member's loans were on a deferment or forbearance rather than in active repayment.
Listen to our Podcast: 

Ongoing Impact of the CARES Act
The CARES Act, which put a freeze on federal student loan repayments, was extended until the end of January 2022 with payments becoming due again in February. President Biden stated that this forbearance was a "critical lifeline for borrowers during the pandemic, so that no one would have to choose between paying for basic necessities and their student loans".
Those who were in trouble before the pandemic may still be facing significant difficulty due to loss of work and other restraints from the pandemic. The good news is that the Biden administration has extended the federal loan forbearance through to May 1st, 2022.
Preparation for the start of repayments should begin now for those who think they will struggle. Switching to an Income-driven Repayment plan can help lower the monthly payment to an affordable level. These IDR plans are based not only on income but on family size as well.
There may be modifications to the IDR process, which could bring borrowers monthly contributions down to 5% or 10% after taxes. Monthly dues are currently set at around 10% to 20% of a borrower's income. This kind of change would mean fewer loans going into default, especially for lower-income earners.
Read More: Be The Master Of Your Student Loans
Mass debt forgiveness?
Many in the Education sector feel that mass debt forgiveness is unlikely. It is possible that further changes to student debts will take the form of adjustments to the programs already in place such as the PSLF program. 
The ability of President Biden to forgive student debt is under scrutiny with it looking unlikely that he will have the power to make such a sweeping decision. In fact, the Biden administration dropped the free community college portion of the Build Back Better Plan, and none of these measures addresses the rising cost of college education.
If you're unsure of your repayment plan and how it will be affected once payments are expected to start again in February, talk to a student loan counselor who can provide you with the updated information you need.  Schedule a student loan counseling session with a certified Navicore Solutions counselor here or call 1-800-992-4557.
Lori Stratford is the Digital Media Manager at Navicore Solutions. She promotes the reach of Navicore's financial education to the public through social media and blog content.
You can follow Navicore Solutions on Facebook, Twitter, LinkedIn and Pinterest. We'd love to connect with you.