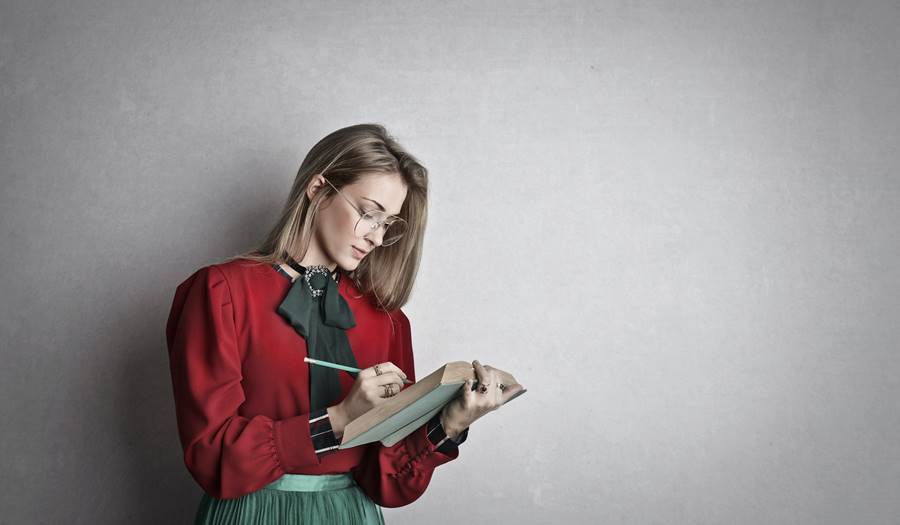 Set Financial Goals This New Year
11/23/2022
The holiday season is here again, which means it's also almost time to welcome the New Year. With a New Year comes new financial goals. People set goals with good intentions, but might not know how to properly execute them. To start the New Year on the right financial footing, first, endeavor to stick to this year's holiday budget. Having a budget is always important, but it's crucial during the holiday season. Before we set our financial goals for the New Year, let's talk about some holiday budgeting tips.
Holiday Budgeting Tips
This holiday season, set a budget that won't leave you strapped in the New Year. Having a holiday budget will not only save you time, but also money. Don't think of having a budget as restraining, but think of it as setting you free. You'll know how much you can afford to spend on the holidays and then you won't be left struggling in the New Year with out-of-control credit card debts.
Read More: Stress-Less Holiday Budgeting Guide
Even the most careful planners can overspend during the holidays if they aren't mindful. Start your budget off by creating a list of everything you need to spend money on this holiday season. Make sure your list includes events you're planning on hosting, food, decorations, and greetings cards. Think through how much you've spent in previous years and decide if you should continue spending that much or if it needs adjusting. Set what your budget will be before you create your list of who you are buying gifts for. Fit your shopping into your budget, not your budget into your gift list.
Get SMART about your goals
Now that your holiday budget is created, you can start thinking about the financial goals you want to accomplish next year. It's important you know how to properly execute your new goals. The most successful goals all have one thing in common: they're SMART goals. A SMART goal is an acronym for specific, measurable, attainable, realistic, and timely. With these 5 aspects of a goal in place, your chances of achieving your goals are greatly increased.
How can you get smart about your goals? Specific goals have a significantly greater chance of being accomplished. Try including who, what, where, when, and why in your goal. If you can answer those five questions you're well on your way. Once you have your specific goal, it needs to be something that can be measured. If your goal can't be measured, you won't be able to determine your progress and if you're on track to reach your goal. You can measure your goal with a yes/no, true/false, or a numeric value.
Read More: Make Your New Year's Goal SMART
Making the goal attainable is where you evaluate the steps and resources needed to complete the goal. This will help you figure out ways you can realize that goal and work towards it. By tracking your goal monthly, you'll know if your goal is on target. A SMART goal must be realistic in that the goal can be realistically achieved given the available resources and time. If your goal isn't realistic, you'll lose your motivation to even try. Don't set yourself up for failure by making the goal unrealistic. Lastly, putting a time limit on your goal creates a sense of urgency. A SMART goal must be time-bound in that it has a start and finish date. Remember; a goal without a timeline is just a dream.
Ready, Set, Goal
Once you have your main SMART goal established, you can think about other smaller financial goals you want to accomplish. It's possible to create smaller goals while still working to achieve your larger goal. Money matters are psychological, so having smaller wins along the way to your big win could be just what you need to keep yourself going. Set a timeframe of six months or less for your short-term goal. This gives you an opportunity to begin saving money toward that goal. This will put you in the habit of saving money, so after you've accomplished your short-term goal, you'll continue to save. Getting into a savings habit can also help you achieve your larger goal. If money is tight, it can be very hard to start to put money away. If you're already in the habit of saving, it will be easier to continue to do so.
Read More: How To Manage Your Time And Thrive
Money mindfulness and financial intentions
Practicing money mindfulness can help you stay on top of your financial goals for the New Year. Money mindfulness is the state of being aware of your money and being conscious of your spending. It's also noticing what you're doing with your money and feeling good about the money choices you're making. Regardless of what your specific financial goal is, the only way to achieve it is to be mindful of your spending. By practicing money mindfulness you'll be aware of your spending as it is happening and then be able to gradually change your money habits.
In order to accomplish your financial goals, you'll have to make some lifestyle changes. Financial intentions include implementing lifestyle changes to align with your goals. They'll help you stay motivated and help you to think positively about your money. When setting your financial intentions, think about what areas of your finances you want to change and why. Financial intentions give your goal a purpose and can help you focus on achieving it. One way to keep yourself motivated is to create a money mantra. A mantra is a short powerful statement that helps you feel good about what you do. By creating a money mantra you're reminding yourself of your financial goals. This can help you remain focused and get you back on track as need be.
Listen to our Podcast: 

Achieving your goals
It's important to check-in with your goals quarterly (if not monthly) so you can track your progress. Unfortunately, life does happen, and with that, unexpected expenses can occur. This can alter the progress of your goals. Checking in on your goals every three months gives you a chance to adjust and be a little more flexible with what needs to be done in order to achieve your goals.
When times get tough it can be easy to feel negatively about your goals. You might feel defeated, but it's important to stay focused on the future. In order to stay motivated when the unexpected occurs, give yourself a bit of a break. Take a step back and re-evaluate your plan. This might push your end date back a bit, but the reset may be necessary to accommodate an unexpected financial set back such as a car repair. Don't let these unexpected expenses deter you from achieving your goals. Keep up with the habits you've established throughout this process and you'll still be able to cross that finish line.
Read More: New Year, New Finances
Sometimes, your goal may be too big to achieve on your own. If you're struggling with accomplishing your financial goals, reach out to a professional for help. Non-profit credit counseling agencies can look at the work that you're doing and work with you on a budget. If your goal is debt related, a non-profit credit counseling agency, such as Navicore Solutions, can potentially help you with a debt management plan. You can learn more about debt management plans here.
Whatever your financial goal is, making your finances a priority is a great way to start the New Year. Before the January rears its head, it's important to first ensure that your holiday budget is established. Once you've stuck to your holiday budget you can determine what your goal for the New Year will be. Make sure your financial goal is a SMART goal. Create smaller goals in addition to your larger goals to give you little wins along the way. It's easy to get frustrated when unexpected events and expenses occur but avoid letting yourself feel defeated. When the unexpected occurs you must reevaluate, re-plan, and stay positive. Making finances a priority will set the tone for the rest of the year. Set your financial goal for the New Year now!
Katherine Fatta is the Social Media and Content Specialist at Navicore Solutions. She creates fun and informative social media posts that engage the public. She's also the host of Navicore's podcast, 'Millennial Debt Domination.' You can listen to our podcast here.
You can follow Navicore Solutions on Facebook, Twitter, LinkedIn and Pinterest. We'd love to connect with you.