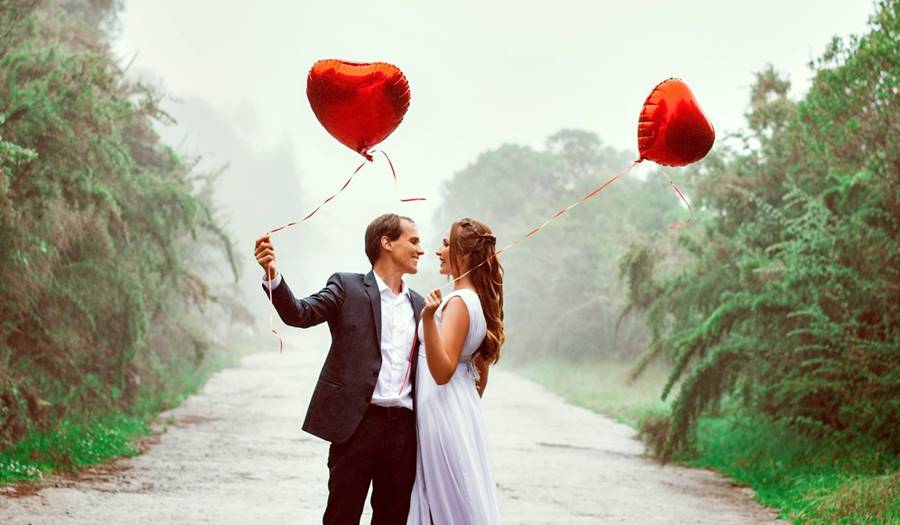 Romantic And Budget Friendly Valentine's Day Ideas
2/14/2023
February is here, which means it's time to spoil your Valentine. You might think you have to spend a lot of money to spoil the one you love, but you don't have to break the bank to make Valentine's Day special. Although you may have to forgo the fancy dinner to stay on budget, it'll be worth it in the end when you reach those financial goals. Here's how you can pull off an incredible Valentine's Day that your sweetheart, and your wallet, will thank you for.
Read More: 10 Valentine's Day Activities That Won't Break Your Budget
Breakfast in Bed
Make your partner breakfast in bed on Valentine's Day morning. This will set a romantic tone for the rest of the day while staying on budget. Head to the grocery store a few days before Valentine's Day to get all of your supplies. Before you go, do some pantry shopping at your house to see what you already have. You might already have several of the breakfast ingredients you need to make your meal. Wake up just a little bit earlier and cozy up with your partner for an hour or so before you start the day. Don't forget to make some extra coffee that morning too!
Movie Night at Home
Going to the movies is a classic date idea, but the price of a movie ticket, snacks, and drinks can add up. Instead, have a movie night at home. Pick a movie you both want to see and snuggle up on the couch together. Beforehand, you can head to your grocery store and pick up your own movie snacks, popcorn, and beverages to have during the movie. Make it feel more like the movie theater by turning all the lights off while you're watching your movie. Having a movie night at your home instead of going to the movie theater can even make it feel more romantic, while you're sticking with your budget!
Read More: Frugal Family Fun Day
Cook Dinner Together
Going out for dinner on Valentine's Day can certainly add up. Many restaurants have a fixed-price menu instead of their regular one, so the price can be more than usual. Instead of breaking the bank by going to a restaurant, cook together as a couple. Not only will this save you money, but it's also a romantic way to bond. Decide together what you'd like to cook for your date, and then head to the store to pick up your supplies. Take it one step further and bake dessert together too. You'll both have a great time laughing and enjoying each other's company as you make dinner and dessert. Turn down the lights and light some candles to create a romantic atmosphere and you're all set for Valentine's dinner at home!
 Paint and Sip at Home
A paint and sip class is an informal art class where a professional artist will show you how to paint while you can enjoy drinks with your friends or even your partner. These classes are a great Valentine's Day idea; however, they can be pricey. Instead, have your own paint and sip at home. Even if you're both terrible at painting, a DIY paint and sip would be so much fun. Buy two canvases and set them back-to-back. Instead of painting a random still life or landscape, paint each other as your gift. Make your favorite drink together and enjoy it while you paint. This activity will be within your budget, and you'll have a memorable night and a great souvenir.
Read More: Budget Friendly Staycation Ideas 
Make a Time Capsule
Have you been holding onto various keepsakes from dates with your partner? Or maybe you have many cute photos, but not enough picture frames. Place these items in a homemade time capsule so you can look back on all of the great times you've had over the years. You can also include articles about important events that happened recently and write a love letter to your Valentine. Putting the time capsule together is a great Valentine's activity because you can reminisce on the times you had together while putting the time capsule together. Open the capsule up again in ten years. You'll have fun assembling the time capsule now and the pleasure of opening it again later.
At Home Spa Day
A spa day with your partner can be so relaxing and romantic. However, it can come with a hefty price tag. Instead of going to a spa, have your own spa day at home. You might realize you have extra bath items around the house that you received as a gift. Light some candles, fill a bath with bubbles or a bath bomb and take time out to relax. You can also play some relaxing music to really make it feel like you're at the spa. This is a budget-friendly Valentine's Day idea that will leave both you and your wallet feeling relaxed.
Listen to our Podcast:

Go to a Museum
Museums are a great way to have a memorable experience at a low cost. Some museums are even free to get in, so this Valentine's Day idea is extremely affordable.  There are so many museums out there that you'll be able to find one that interests both of you. Pick a museum that neither of you has been to before to make the experience more exciting and unique. Some museums offer special activities around Valentine's Day to give couples who are visiting something new and exciting to do on a special day.
Scavenger Hunt
Having a scavenger hunt is a fun and different activity for Valentine's Day. Create a scavenger hunt list for each other. Turn your clues into little love poems and hide them at each spot for them to find. You could even expand your scavenger hunt to around your neighborhood, or all over town.  Set the timer and the first person who finds everything or finds the most things within the set timeframe wins. A scavenger hunt could also be a great way to remember all the special spots from past dates during your relationship. Save the most romantic spot for last to have a special moment with your partner!
Read More: Understanding LGBTQ+ Financial Challenges
Go for a Drive
Even if you don't have a destination in mind, going for a drive together is a romantic way to spend Valentine's Day. It can be fun to take in the sights together from your car. You'll be able to have great conversations and maybe even reminisce about places you've been together during your relationship. You also may stumble across new terrain and make new memories. Take it one step further and make a playlist together for your drive. Choose songs that spark memories of your relationship or simply tunes you know your partner will love.
Make a Bucket List
Spend time together coming up with a bucket list of everything you'd like to do together. Really let your imagination go and jot down experiences even if they seem far-fetched now. Think of every activity you want to do or places you want to visit together and write it down. This will be a fun bonding activity for both of you; you may learn something you didn't know about your partner. Put the list somewhere safe and bring it out once a year on Valentine's Day to check off any items you've experienced. You can even keep adding to the list every Valentine's Day, so you never run out of things to do.
However you plan to spend your Valentine's Day, remember it's your time together that's important, not the amount of money you spend. No matter how long you've been together, you don't have to go all out and splurge for the holiday. Sometimes the best dates are the ones where you and your partner make memories together doing something sentimental rather than an expensive activity. This Valentine's Day show your loved one how much you care without going overboard with spending. They'll love you no matter what the activity is that you do.
Katherine Fatta is the Social Media and Content Specialist at Navicore Solutions. She creates fun and informative social media posts that engage the public. She's also the host of Navicore's podcast, 'Millennial Debt Domination.' You can listen to our podcast here.
You can follow Navicore Solutions on Facebook, Twitter, LinkedIn and Pinterest. We'd love to connect with you.