Patricia's Housing Access and Affordability Program Success Story
6/26/2023
I am a mom of three amazing adult children, two sons, one daughter, and I have a two-year-old granddaughter. I am also a business owner who is passionate about educating and helping people understand the benefits of homeownership.
The COVID-19 pandemic greatly and negatively affected my ability to earn income. The fear and panic of the unknown were debilitating and took a toll on my family. I am still experiencing the lingering effects that it has had on my financial status, but am grateful that there were programs put in place to help me to sustain my household while I determine how to pivot and recover financially.
How did Navicore Solutions housing counseling impact you?
The counseling and support that I received from Navicore was compassionate, supportive, and inspirational. I feel so blessed to have had this organization support me as I applied for the ILHAF program. I felt so blessed that Navicore's process was straightforward and easy to understand. Each time I reached out to them I received a response. When there was a question they didn't have the answer to, they took the extra step and reached out to someone from the program to provide me with an answer.
Navicore provided me with renewed hope that there are organizations out there that are staffed with people who truly do care about helping others and have actions to back it up.
The counseling session helped me to understand other action steps to take to stabilize my finances. Actions like reviewing my budget more regularly and updating it as needed, so that it truly reflects my ever-changing household and business income and expenses. Keeping a detailed accounting of everything helped me to know when to cut back on some things so that when my income was lean, maintaining my home expenses and staying in my home remained a top priority.
I would specifically like to commend Lori who is the counselor I worked with. I recently spoke with her and felt heard, it was very refreshing. She not only listened to me, she offered suggestions on how I could resolve some of the issues I was experiencing. I felt like she really cared, and this meant so much to me.
This counseling was made possible by funding support from the Wells Fargo Foundation's Housing Stability Program.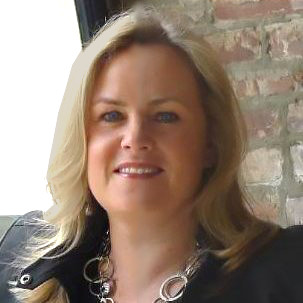 Lori Stratford is the Digital Media Manager at Navicore Solutions. She promotes the reach of Navicore's financial education to the public through social media and blog content.
You can follow Navicore Solutions on Facebook, Twitter, LinkedIn and Pinterest. We'd love to connect with you.