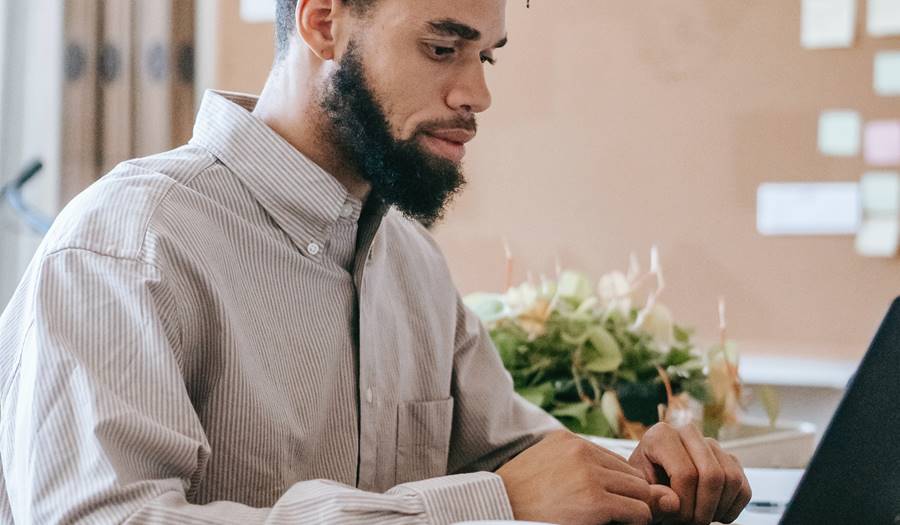 Overcoming Barriers Of Financial Inclusion
11/23/2021
Overcoming Barriers of Financial Inclusion
---
What is financial inclusion?
People in underserved communities may lack financial knowledge because of lack of resources. This can lead to individuals being unbanked. In fact, 6% of U.S. households, or 14.1 million American adults, are unbanked. Financial inclusion maintains that individuals and businesses have access to useful and affordable financial products and services that meet their needs, delivered in a responsible and sustainable way. These financial products and services include transactions, payments, savings, credit and insurance. The financial inclusion process ensures access to financial products and services needed by vulnerable groups at an affordable cost in a transparent manner by institutional players. Financial inclusion strives to help people in underserved communities have access to the financial resources and knowledge they need to become financially successful individuals.
Listen to our Podcast: 

Who is most affected by financial inclusion?
There are certain communities that are more susceptible to a lack of financial inclusion than others. Those that are living in underserved communities may not have access to financial resources needed for a healthy financial life or may be unbanked. If person is unbanked, they do not have their own bank account and also means they likely don't have insurance, a pension, or any other type of professional money-related service.
Being unbanked also means you most likely don't use credit or have access to credit. Having credit is important if you want to make big purchases, such as having a car or buying a home. Without credit you don't have a credit score. This severely affects those in underserved communities because without a credit score you won't be able to qualify for a loan. Many people who are unbanked use prepaid cards, however using prepaid credit cards does not help users build and maintain a credit history. Not having a credit history can really hurt you because credit history is accessed by employers, landlords, utility companies, and insurers in making decisions on whom to hire, rent to, and provide service to without a deposit.
Read More: Everything You Need To Know About Credit
Lack of banking and financial services can create severe financial problems for people. They may have no way to receive certain life changing payments. An example of this would be the recent stimulus checks that people have received over the last year due to the pandemic. Being unbanked made these people have to rely on receiving their checks in the mail, leading to checks being lost or even stolen. Banked people were able to receive their checks directly to their bank accounts whereas the unbanked didn't have that luxury. Unbanked households who did not have direct deposit information on file with the IRS did not see their checks for up to 20 weeks. Furthermore, unbanked individuals do not have a formal way to save money for crises like the current pandemic.
Why is financial inclusion important?
Access to financial services is a key element for rising out of poverty. Being able to do basic financial transactions allows people to care for and educate their families, improve their health, live under safer conditions, overcome financial setbacks, and ultimately create vibrant and healthy communities. Financial inclusion is not only important for people's financial lives, but every aspect of a person's life. Financial inclusion incorporates access to different types of insurance. Insurance reduces risk to yourself and your family by providing for life's unexpected expenses. These expenses can include funeral costs, or becoming suddenly disabled and unable to work. When people have affordable insurance, they're better able to protect their financial future.
Listen to our Podcast:

Financial inclusion also provides access to financial literacy. Financial literacy is the ability to gain knowledge and skills to manage your financial resources effectively for a lifetime of financial well-being. In many parts of the country, financial literacy is not taught in schools and many people rely on learning financial literacy from their family. Therefore, it follows that if older members of your family lack financial literacy then you likely will too. By providing financial literacy to younger members of underserved communities we can help change future generations. The more you know about money and how it works, the more confident you'll be when it comes to advocating for yourself, growing your money, and managing your financial future.
Read More: Teaching Your Children Financial Literacy
An important barrier to financial inclusion is transaction costs. Transactions with a bank entail transactional fees. Even the most basic of transactions have fees that can be unaffordable for those living with a minimum wage. Being able to have access to a transaction account is the first step toward broader financial inclusion since a transaction account allows people to store money, and send and receive payments. This account serves as a gateway to other financial services. Instead of the high cost, it takes to operate a traditional bank, branchless banking solutions like financial inclusion banking platforms can be cheaper. Banks can charge less for their financial services when their business model does not rely on physical bank branches, however access to these accounts require a smart phone or computer with internet access.  This can be a barrier in and of itself.
Technology and Financial Inclusion
Technology plays a huge role in financial inclusion. Lack of resources has always been a major issue when it comes to financial inclusion. Now technology has made it easier than ever to have financial resources at your fingertips. If you have a smart device you don't even have to leave your home to get financial information. Not only is this an advancement in financial education, but it's also an advancement to banking. There are a plethora of online banking services that don't require a traditional bank. This makes it easier make payments online and use banking services at any time.
The emergence of digital financial inclusion can potentially solve the problems of traditional financial inclusion. Digital financial inclusion involves using digital means to reach financially excluded and underserved communities with a range of formal financial services suites to meet their needs. These services are provided at a cost affordable to the customer and sustainable for the providers. Digital financial inclusion is set up to be more easily accessible than traditional financial inclusion services. If underserved communities have the technology for digital financial inclusion, they're more likely to be financially successful.
Read More: Personal Finance For Millennials 101
Overall, financial inclusion not only affects people in underserved communities, but also the wider society. Having a more financially inclusive world will help better the lives of everyone. It has the ability to increase savings and investments, which prompts economic growth. Financial inclusion has the potential to bring in the unbanked into the formal bank system, funnel their savings, and fuel their entrepreneurial ambitions by making available credit, which will boost the economy.
Katherine Fatta is the Social Media Coordinator at Navicore Solutions. She creates fun and informative social media posts that engage the public.
You can follow Navicore Solutions on Facebook, Twitter, LinkedIn and Pinterest. We'd love to connect with you.