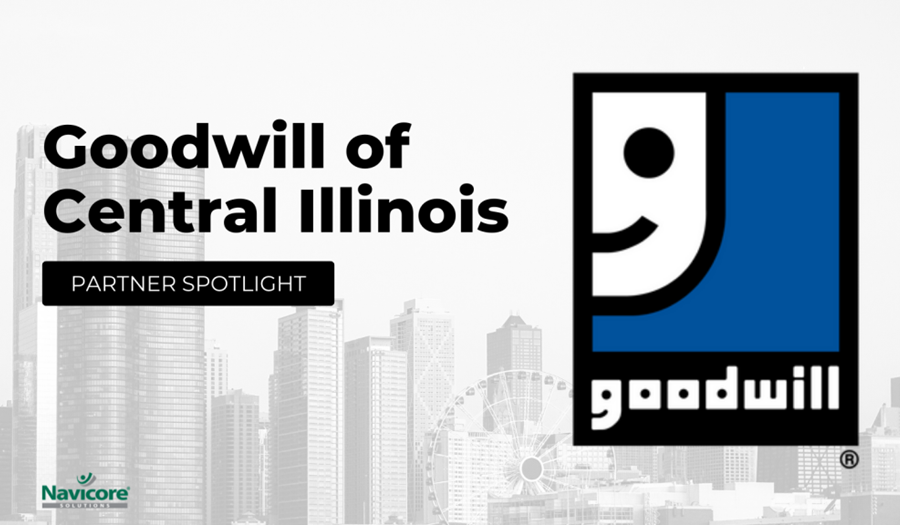 Navicore Partner Spotlight: Goodwill Of Central Illinois
6/23/2022
Partner Spotlight:  Goodwill of Central Illinois
Mission:
We help communities prosper by transforming donations into life and job skills training and employment services.
About Goodwill of Central Illinois:
Goodwill of Central Illinois serves 26 counties throughout Central Illinois. We offer job placement services, veterans support services, computer skills classes and a youth mentoring program. We also operate a 15 room veterans' home. All of Goodwill's services are free and funded, in part, by the sale of donated goods. Goodwill has 11 retail stores and 5 attended donation centers. Goodwill of Central Illinois employs more than 300 people.
Impact on the community:
In 2021 Goodwill of Central Illinois placed or provided jobs for 732 individuals. In 2021 Goodwill of Central Illinois provided 5,276 days of housing for homeless veterans. In 2021 Goodwill of Central Illinois provided 38,124 free services.
Partnership with Navicore:
Navicore provides financial counseling and workshops for the residents of the General Wayne A. Downing Home for Veterans.
Goodwill of Central Illinois relies on the support of our community. Goodwill's free services are funded by the sale of donations.
Navicore celebrates Goodwill of Central Illinois and all of the valuable work they do in the community.
Lori Stratford is the Digital Media Manager at Navicore Solutions. She promotes the reach of Navicore's financial education to the public through social media and blog content.
You can follow Navicore Solutions on Facebook, Twitter, LinkedIn and Pinterest. We'd love to connect with you.