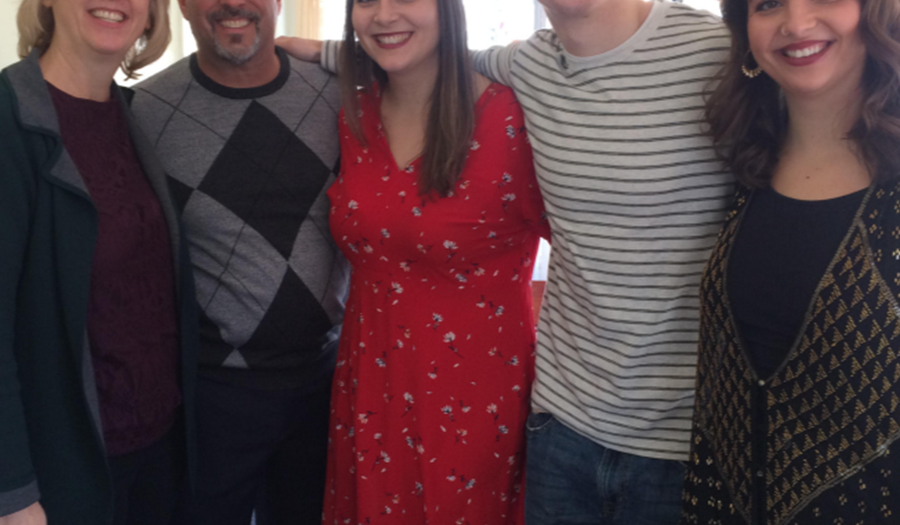 Meet Elizabeth – Navicore's 2021 Client Of The Year
4/27/2022
Elizabeth's family has rebuilt their financial lives after the roller coaster of the 2008 recession
Elizabeth and her husband have been married for 30 years and have 3 children. She works in the education sector while her husband is in the construction industry. They love to garden and spend time with their extended family at the beach. "Sunday dinner with Pop-Pop is the highlight of their week," she says. Their daughters have studied and traveled throughout Europe. The eldest is working remotely in the Event Industry and their middle daughter works and lives in Paris, France. Their son will be graduating from college this year.
"Our financial journey has been a roller coaster ride. My husband went into his own construction business in the early 2000s. I was working part-time and raising our three young children. In hindsight, it was a bit of an impulsive decision to go into business for ourselves and was ultimately bad timing. We were young, ambitious, and we were a little risky," says Elizabeth.
Read more: Meet our 2020 Client of the year.
After a few years of their business starting, the economy took a downward spiral. "We went down with it. This is what started our financial troubles. Little did we know that our finances would not be our only disaster. In 2010, we lost our business, but worst, we suddenly lost my mother-in-law from cancer. The loss of her was worse than the business failure and we had a mountain to climb ahead of us."
"I remember it like it was yesterday. It was in October and phone calls for job estimates just stopped. I went from working a 20-hour week to a 50-hour workweek trying to stay afloat. Due to my husband being self-employed, we did not qualify for unemployment. My husband took random jobs just to pay the bills until he was able to find a full-time job. The creditors were calling our house, non-stop. I even had a neighbor call my house to warn me that a creditor was calling her to hunt me down. It was humiliating and devastated us financially. We began to fall behind on our mortgage. At some point, I was able to get the family on Medicaid. Thank goodness for the help of family, we were able to get on our feet until my husband and I had stable jobs. Navicore was part of our family's solution," remembers Elizabeth.
"Navicore is a local company, so I know many people that have used their services. When we combined our debt with Navicore it was a tremendous relief. The Navicore Debt Management Plan allowed us to manage our payments with our creditors. The creditors lowered our interest rates and minimum payments and having only one payment a month made it easier to budget. In addition to the Debt Management Plan, we have used other financial tools Navicore provides, such as budgeting tools and money management resources. I have had great service from Navicore associates whenever I call to ask for information. Navicore also provided me with the knowledge to get in touch with the three credit reporting bureaus so I could keep an eye on our credit scores. All in all, it has been a great eye-opening experience working with Navicore."
"The funny thing is how life comes in a full circle. The company my husband worked for before going into his own business is the same company that he is working at now. It took many years and perseverance to dig ourselves out of debt. Consistently challenging ourselves with employment opportunities and continued training in our work fields has helped our situation," she continues.
Read More: Meet our 2018 Client of the Year
"The lessons we have learned are invaluable. In the aftermath, my children would learn that hard work is the only way to get where you want. Credit card debt can be helpful in certain emergencies, but paying it back can be very challenging. My children have watched us go through hardships and have seen the unfortunate consequences."  They speak to their children openly about credit card debt, budgeting, and saving for the future.
"It is very traumatic going through huge financial stress and having a support system such as Navicore makes all the difference. It is a great feeling to be able to grocery shop and pay bills on time. It also is empowering to know that you are strong enough to survive and get through hard times."
Read More: Meet our 2019 Client of the Year
"We are fortunate that we both have employment after the pandemic and are extremely grateful. We continue to work multiple jobs to try and put money away for savings and emergencies. We are now trying to save for retirement. Our biggest goal is to save for a family trip to visit my daughter abroad. We are finally feeling like we can see the light at the end of the tunnel. I am thankful that there is a company like Navicore that was there for us when we most needed support. Financial hardships can be debilitating and super stressful. Managing money and finances is a struggle. It takes a lot of work and impacts your quality of life. My husband and I have improved our quality of life since taking control of our financial situation. People talk about physical and emotional health, well, financial health should be included. We all need to take care of our financial health in order to keep our stress levels down."
"We are proud that we worked very hard to get out of the stressful financial burden and finally can move on with our lives. We survived and it was tough with a lot of heartaches, but we are better because of it. We are working hard and know that we can persevere through tough times. I am proud of my children for getting through the rough time with us."
Congratulations to our Client of the Year and best of luck on your financial journey!
Navicore has provided financial education and support to individuals and families just like Elizabeth's for over 30 years. Take the step to get your finances back on track. Call Navicore Solutions for a counseling session at 1-800-992-4557 or click here to get started now. We are here to help.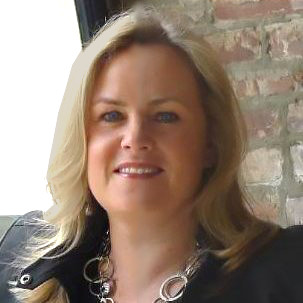 Lori Stratford is the Digital Marketing Manager at Navicore Solutions. She promotes the reach of Navicore's financial education to the public through social media and blog content.
You can follow Navicore Solutions on Facebook, Twitter, LinkedIn and Pinterest. We'd love to connect with you.