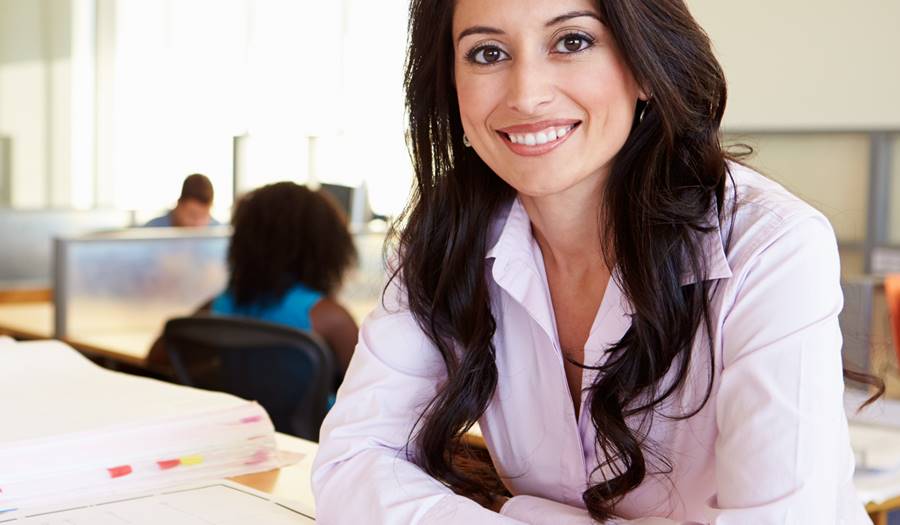 Investors Foundation Grant Helps Women Get Financially Fit
4/4/2017
Investors Foundation Grant Helps Women Get Financially Fit
---
This new program is designed to empower women's financial well-being through education, coaching and ongoing support.
Manalapan, N.J., January 23, 2017 – Thanks to the generous support of Investors Foundation, women in Monmouth, Ocean and Middlesex Counties now have access to free financial education and coaching through Navicore Solutions' new Women's Financial Fitness Program. Investors Foundation is committed to improving life in the communities in which they serve, and their grant award of $2,500 will do just that. This new program runs over the course of a six month period and is designed to empower women's financial well-being through education, coaching and ongoing support to help gain confidence in managing their finances, making money-related decisions and financially planning for their future.
As a nonprofit financial counseling organization, Navicore Solutions recognizes the vital role a woman plays in her household, in her family, in the workforce and in the economy.  The Women's Financial Fitness Program will give Navicore Solutions the opportunity to connect with the women in need of financial guidance, helping them to become and remain financially confident and secure.
From L-R: Lauren Lovett, Navicore Grant Writer; Edith Legg, Assistant VP Branch Manager Investors Bank; Richard Verrillo, Navicore Senior Housing Partnership Manager, and Becky Winters, Navicore Grant Coordinator
Through community outreach efforts, Navicore Solutions' Community Engagement Manager, Kim Cole, observed that many women attending her financial education workshops expressed a lack of confidence in money management. Knowing firsthand the hardship that comes from lacking a financial plan and money management skills, Kim knew that Navicore Solutions had the tools to meet those needs. Building confidence in only one workshop can be a challenge, and that is why she developed a six month program consisting of group workshops and one-on-one financial coaching sessions to empower women and enhance their financial knowledge.
"Most women face financial challenges at some point in their lives," said Kim. "The Women's Financial Fitness Program gives women an opportunity to learn how to deal with these challenges while sharing a comradery with others feeling the same stress. Our groups will set a financial goal and learn to control their finances, and we will provide the map and motivation for success."
The next Women's Financial Fitness Program will run from June through November, which will include workshop presentations on topics such as financial planning, raising money-savvy children, and budgeting for the holiday season. Kim encourages those interested to reach out to her directly by calling 800-772-4557 extension 80455 or e-mailing her at kcole@navicoresolutions.org. "Financial capability comes directly from knowledge. Our group will be a fun, interactive way to obtain this education."
About Navicore Solutions
Navicore Solutions strengthens the well-being of individuals and families through education, guidance, advocacy and support. Founded 1991, Navicore Solutions provides a wide range of services including: credit counseling to consumers in need; education programs through workshops, courses and written material; debt management plan to provide debt relief for applicable consumers; student loan counseling for those struggling with student loan debt; and housing counseling services in the areas of pre-purchase, default and reverse mortgage. Their agency is an advocate of financial education helping communities achieve and maintain financial stability.
About the Investors Foundation
Investors Bank, headquartered in Short Hills, New Jersey, is a full-service community bank that has been serving customers since 1926. With over $23 billion in assets and a network of more than 150 retail branches, Investors delivers personalized services and products tailored to the needs of its customers. Investors' banking services include complete deposit, loan and cash management products for consumers and businesses. The Investors Foundation supports non-profit organizations that enrich the quality of life in the communities the Bank serves. To date, the Foundation has dispensed more than $20 million to support initiatives ranging from community and civic improvements to the fight against diseases. Member of FDIC and Equal Housing Lender.
Contacts:
Lauren Lovett, Navicore Solutions
732.409.6281, llovett@navicoresolutions.org
Scott Agnoli, Investors Bank
973.924.5175, SAgnoli@myinvestorsbank.com
Lauren Lovett has been with Navicore Solutions for six years serving as a Certified Credit Counselor and Grant Writer.  While in these roles, she has witnessed the positive impact that the organization's counseling services has on improving the money management skills and economic security of individuals and families in need.