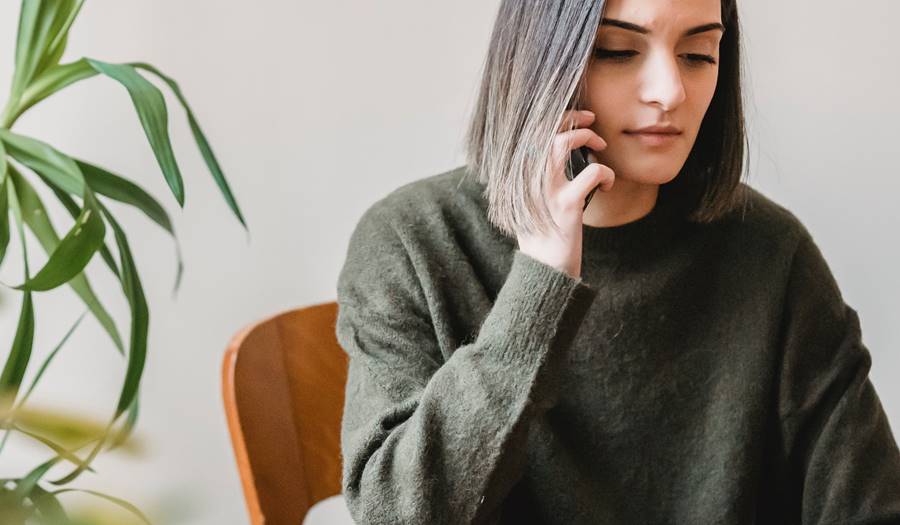 How Do You Know If You Need Credit Counseling?
5/24/2021
Here's how to know when it's time to get professional help from a Credit Counselor.
If you are facing financial difficulty or struggling to pay your bills, a Credit Counselor can help to get you back on track.
You are living paycheck to paycheck
Those living paycheck to paycheck predominantly devote the majority of their salaries to everyday expenses.  Currently, 78% of U.S. families are living paycheck to paycheck, which makes it difficult to save or create an emergency fund. An unexpected loss of income or expense can financially derail your household.  A Credit Counselor can help you establish a budget and provide resources that can help you with housing, utility payments, and debt management.
You're late paying bills
Paying bills late often includes incurring late fees, making the original bill more expensive. As credit card payments become larger, it becomes more and more difficult to pay the credit card bill. Sometimes even paying the minimum amount due becomes difficult and overwhelming. When this happens, a financial downward spiral can occur.
A credit counseling session can help you understand your budget, your debt load, and one of the solutions provided may be able to help you reduce your interest on your credit card payments as a part of a Debt Management Plan. You can learn more about Debt Management Plans here.
You are using your credit cards for basic necessities
If you find yourself using credit cards for basic living expenses like groceries, and not being able to pay more than the minimum amount due at the end of the month, you may be in need of help with your credit card debt.
The goal for using credit cards is to enjoy the convenience and benefits offered by the card company, but not having to pay the interest on that bill by paying the billed amount off in full at the end of the month.  When you find yourself using credit cards for basic living expenses and carrying that debt over month to month, it's time to seek help with your finances through a nonprofit Credit Counselor.
You keep opening new credit cards and moving the balance around
Running up one card and then moving on to the next one is a game that will surely catch up with you.  Eventually credit card companies will stop approving you for new cards and you will be left with several maxed-out cards and difficulty paying off these debts with high interest rates, sometimes as high as 29%. Stop the cycle of applying for new credit cards and make the commitment to reduce these debts, starting with a credit counseling session.
Your credit score is low (or you don't know what your score is)
Having a low credit score can cost you more during your lifetime due to higher interest rates and loan fees.  If you don't know your credit score you can find out by using a free service like Credit Karma or Credit Sesame. Get a full credit report each year at annualcreditreport.com.  You can learn about what goes into making up your credit score here. A credit score is considered low when it is below 670.
Taking proper care of your finances and getting your debt under control will help increase your credit score organically. A Credit Counselor can help determine if a debt management plan is right for your circumstance.  A debt management plan can help you safely pay off your debt in 3-5 years with one regular monthly payment.
You dread answering the phone due to collections agencies calling
If you get a sinking feeling when your phone rings because you fear another call from a collection agency, it's time to call a Credit Counselor.  Once your debts are under the umbrella of a DMP, these uncomfortable collection calls will cease.
You have debt, but have no idea how much you have
Denial is a terrible place to find yourself.  You can't address a problem if you don't recognize that you have one.  If you have no idea how much debt you owe or who you owe, you may be in for an unpleasant surprise.  Deal with the problem directly by finding out how much you owe on your credit cards, student loans, and other unsecured debts.  Once you have accurate information, create a game plan to pay down your debt. A Credit Counselor will have the resources and options to help you get organized on this debt reduction journey.
You feel out of control or embarrassed about the state of your finances
Don't let embarrassment over your financial situation prevent you from reaching out to get help from a certified Credit Counselor. Navicore's experienced Counselors are specifically trained to provide information and help to families just like yours. You can reach a certified credit counselor by calling 1-800-992-4557 or fill in this form.
What to look for in a credit counseling company
When you're searching for a reputable Credit Counselor look for NFCC membership, nonprofit status, a BBB A+ rating, Coalition of Accreditation (COA) membership and certified Credit Counselors.  Nonprofit Credit Counselors are a great source of free financial education material and advice. Take advantage of what they have to offer.
Navicore Solutions is a national leader in the field of nonprofit financial counseling.  What sets our organization apart is the quality and depth of our counseling model, as well as our longstanding commitment to acting in the best interest of our clients.  We provide compassionate counseling solutions to consumers nationwide in the areas of personal finance, consumer credit, student loans, foreclosure prevention and housing.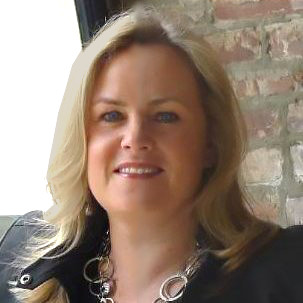 Lori Stratford is the Digital Media Manager at Navicore Solutions. She promotes the reach of Navicore's financial education to the public through social media and blog content.
You can follow Navicore Solutions on Facebook, Twitter, LinkedIn and Pinterest. We'd love to connect with you.