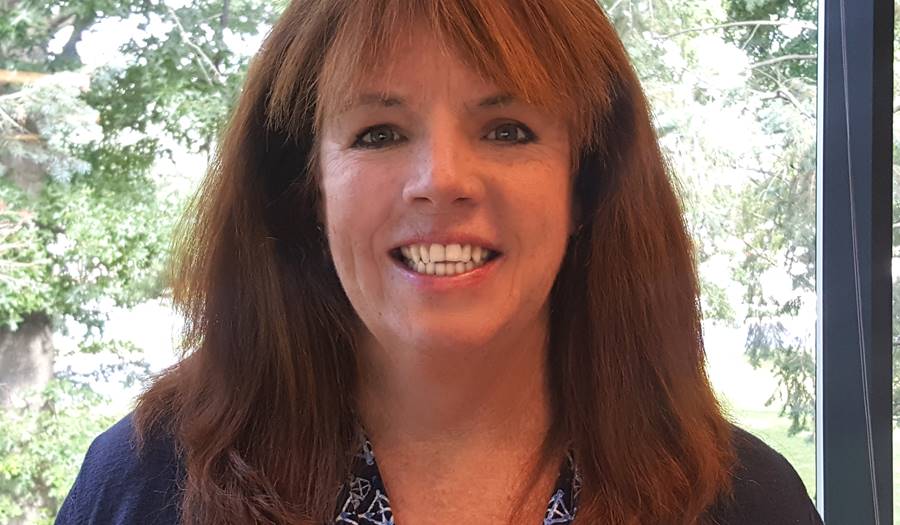 Homeownership Preservation Foundation Announces A Coach And Counselor Of The Year Who Best Guide Consumers
8/9/2016
Homeownership Preservation Foundation Announces a Coach and Counselor of the Year Who Best Guide Consumers
---
Navicore's Mary Ellen Moran is named 2016 Housing Counselor of the Year by the Homeownership Preservation Foundation.
Homeownership Preservation Foundation (HPF) today announced its 2016 Coach of the Year and 2016 Counselor of the Year selected from HPF's network of more than 400 housing counselors around the U.S. Coach of the Year, Kimberly Behrmann from GreenPath Financial Wellness, and Counselor of the Year, Mary Ellen Moran from Navicore Solutions, were each cited this summer for their commitment to guiding homeowners.
2016 HPF Housing Counselor of the Year Mary Ellen Moran.
In each of the last three years, HPF has celebrated housing counselors and financial coaches who exemplify HPF's Gold Standard Quality Control and Training Platform. It ensures that professionals affiliated with HPF's Counseling Network are ready with unique, empathetic listening skills to quickly develop a level of trust with renters, home buyers or homeowners. The proprietary platform developed by leading consumer behavioral experts expands upon HUD counseling protocols for national housing counselors.
"HPF is pleased to spotlight Kimberly and Mary Ellen and their skill when engaging homeowners in need of sincere and honest guidance at a difficult time," said Julie Steinhagen, Chief Operating Officer, HPF.
"A lot of people don't have anyone to be their accountability partner," said Behrmann. She started her career at GreenPath as a bankruptcy counselor in 2009. "Sometimes clients don't know where to start. It's about taking a step back and looking at the entire picture, and seeing what they can do to overcome a hardship. It's really clients driving the process, so it's rewarding to see them reaching their milestones," she said.
As a Navicore housing counselor since 2008, Moran brought to her role more than 15 years' experience as a mortgage processor and underwriter. "With the thorough training HPF provides, it didn't take long to get to the heart of a counseling session," she said. "To me, a successful counseling session is a homeowner coming into that 'Aha' moment, when you believe in your next steps and know what programs you should be applying to or what you can improve on. Arming callers with information and resources is my favorite part of being a counselor," Moran said.
If you need help or information about housing, mortgage or foreclosure prevention contact Navicore on 1-866-472-4557 or click here for more information
About Homeownership Preservation Foundation
Homeownership Preservation Foundation (HPF) is an independent, national nonprofit dedicated to guiding consumers on a path of sustainable homeownership by improving their financial health. HPF provides phone hotline foreclosure prevention counseling at 888-995-HOPE (4673), and homebuying coaching at 844-995-HOME (4663). By working with a counselor or coach to create a personalized, client action plan, consumers use BluePrint by HPF, a digital money management app, to avoid foreclosure or qualify for a mortgage to purchase a home. Those who use BluePrint by HPF also will register at HPFConnect.org, a new, consumer portal designed to meet the evolving needs of more than two million consumers who received HPF network counsel since 2007. For more information, visit HPF.
Lori Stratford is the Social Media Strategist at Navicore Solutions. She promotes the reach of Navicore's financial education to the public through social media and blog content.
You can follow Navicore Solutions on Facebook, Twitter, LinkedIn and Pinterest.  We'd love to connect with you.