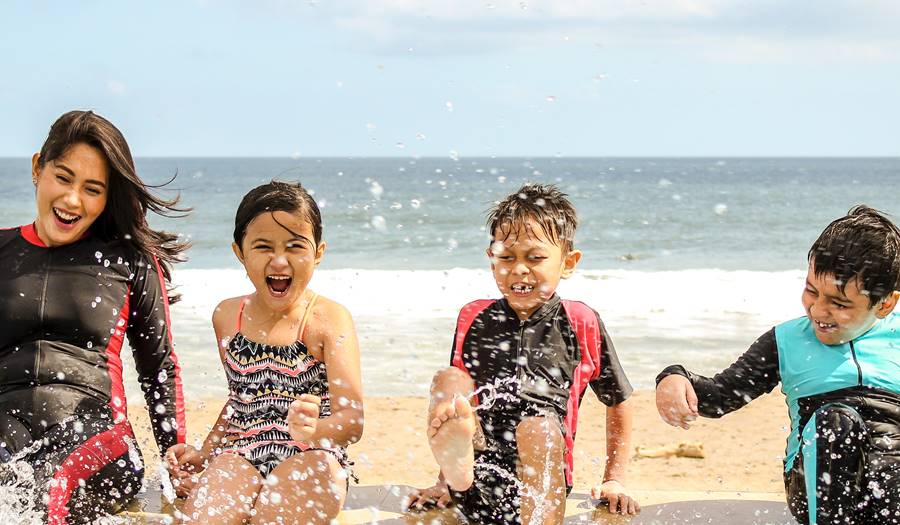 Frugal Family Fun Day
5/7/2021
Frugal Family Fun Day
---
Our Top 10 Budget Friendly Activities Perfect for Summer
With summer approaching, it's the ideal time to get out of the house with your family and have a fun day without breaking the bank.  After spending most of the last year inside, things are starting to finally become a little more normal. With the weather warming up and school winding down, there will be more opportunities to spend with your family. They key is to have a family fun day without going over your budget. There are a plethora of summertime activities you can do outdoors that are budget friendly. Give one or more a try and let us know how it went.
Backyard Campout
Real camping can be pricey when you add up transportation, campground, and camping equipment costs. So, plan a camping trip in your backyard! A backyard campout can make a great daytime and nighttime activity for your family. Start during the day by setting up your backyard campsite together. Set up your tent, grab some lanterns, and your camp site is complete. Have your kids be involved in the setup process as well. Spend the day outside at your 'campground' doing some backyard activities.
Read More: Budget Friendly Staycation Ideas
If you have a fire pit, roast some hot dogs for dinner and s'mores for dessert. If not, you can always use your grill for dinner and dessert. Then you can sit around as a family and tell ghost stories like you would at a real campsite! This activity is a fun budget friendly activity you can involve the whole family in.
Host a Backyard BBQ
Hosting may seem like a daunting and expensive task, but it doesn't always have to be! If you have a big enough yard, host a backyard BBQ for your family, friends, or even for your children and their friends. Keep costs low by having everyone bring a dish. This way you'll only have to prepare one dish for the party. Hosting a potluck style BBQ at your own house also cuts out travel costs. You'll already be at your own house, so you won't have to pay for transportation to get there.
When hosting a backyard party, there are ways to be frugal about costs other than food. You can go to your local Dollar Store for items such as plates, napkins, cups, and even decorations. Have a set budget and know exactly how much you want to spend on your BBQ before going into the store. Then, only go into the store with the exact amount of cash you want to spend. This makes it easier to host people without breaking the bank.
Read More:  How to Throw A Sun-Kissed Summer Party on a Budget
Family Field Day
Having a family field day is another great backyard activity for the summer. This event gives the whole family (or neighborhood) something to look forward to. Create specific events for everyone to participate in. Have a sack race event and use old pillow cases you already have. You can find a rope, ribbon, or string to use for a three-legged race. Tie the rope around two ankles and the race is on!
Purchase a carton of eggs to have two different events for your field day. You can use the eggs for an egg toss and an egg and spoon race. If you want to take things a step further, award prizes for the winners. The prizes don't have cost money; it can be something as simple as an extra hour of television for the winners or no chores for a week. By adding prizes to your field day, you may see a more competitive side to your family!
Listen to our Podcast:

Visit a Beach or Lake
Depending where you live, beaches and lakes could be completely free or they may cost a small fee. You may be thinking, a beach day can add up and actually be expensive. While this is true, there are ways you can have a beach day without spending too much money. You can do this by bringing your own lunch with snacks and beverages. Then you're not tempted to spend money on food because you've already brought your own. Bring all of your own beach gear; including umbrellas, chairs, towels, and any beach toys your children may want.
If you don't have access to a beach, visit a local lake or swimming hole. Follow the same steps as you would if you're going to a beach: pack your own lunch and bring your own gear. You can spend the entire day at a lake and your kids will love swimming in the water. Invite other members or your family or friends to meet up with you when you arrive. Visiting a beach, lake, or watering hole, is a frugal and traditional summer activity for everyone.
Visit a Park or Playground
Going to a park or playground is completely free and younger kids always have a blast when they're there. Always going to same park or playground? Take some time and research other parks or playgrounds in surrounding areas. Pack your kids into the car and take a trip to one of the new ones you've found. Going somewhere new will feel like an adventure to your kids.
You can make a day out of your new park or playground trip. Pack lunches for everyone before you go and find a table to have your own picnic lunch. Not sure if they'll have tables? Bring a blanket or two from home and have a real picnic in the grass. Going somewhere new is always fun for the family and this activity is super budget friendly.
Read More: Financial Rules to Live Your Best Life
Watch a Movie Outside
Since many movie theaters have been closed over the past year, many towns are bringing back drive in movies. Research your town to see if they're doing a drive in or outdoor movie this summer. If your specific town isn't doing it, there's a good chance a neighboring town may be. It may cost a small admission for you and your family to enjoy the movie. Your local YMCA might also be participating in 'dive in movies.' These are events where you can watch movies from the pool.
If you have a projector, you can also DIY your own movie outside party. Set up a sheet against the siding of your house or garage door. You can then project the movie onto the sheet. Set up chairs or blankets on your lawn and pop your own popcorn for a fun evening activity. Invite some friends and family over to make it feel like you're at a real movie theater.
Go Hiking
Hiking can be a free activity and helps keep you active! Enjoy the fresh air by taking your family hiking for the day. If you have mountains near you hiking is an awesome frugal activity. If you don't have mountains near you, don't worry you can still make a day out of hiking! You'd be surprised how many trails you can find in your city. Now you may not be hiking the same way you would be on a mountain, but you're still spending active time outside with your family.
Hiking not only keeps you active, but it gets you out of the house. This activity is also great to do before the peak of summer when it may be too hot. If your kids are cooped up inside with virtual school all week, bring them hiking on the weekend for some time outside and away from the house. This activity is free and makes you one with nature.
Read More: The Ultimate Guide to a Budget Vacation
Find a Festival or Fair
Festivals and fairs happen all over the place in the summer. You might even have one taking place in your own town. There might be a small entrance fee to get into one of these events or they might even be completely free. There are activities inside that will cost money, but you can make your own frugal festival or fair day. Put some money aside and let your kids know they have a certain amount of money they're allowed to spend at the event. This way your kids can participate in the event while you're staying on budget.
Food at these events can be expensive. Cut this cost out by eating at your house before you go or bringing your own food in, if allowed. Look for a picnic table and eat outside together as a family. It can be fun to go to a festival or fair so that you can walk around and see what they have to offer. If you can't seem to find either of these near you, look for any parades near you. These are free events that your family will have a blast at!
Go Fruit Picking
Many different fruits are in bloom during summer time. The fruit available will depend on the area you live in. You might not know it, but there could be a pick your own farm near you. These places will usually allow you to pick as much fruit at you want and they will sell it to you afterward. Some pick your own farms might have free admission or they might charge a small fee for you to pick. Picking fruit can also show kids where fruit comes from and what farm life is like.
Pick your own farms could also offer other activities aside from picking fruit. They might have hayrides, a petting zoo, or other activities for children. These activities may cost an extra fee so make sure you budget for this when planning your trip. Once you've brought your handpicked fruit home, make a baked good with them. This is another fun activity you can do with your kids and they'll love baking with fruit they've actually picked!
Read More: Fun and Frugal Fall Festivities
Visit a Farmers Market
If farm life isn't for you, visiting a farmer's market is another great outdoor activity your family can enjoy. It can be fun to just walk around and take a look at the different vendors at the market. If you want to just look around and enjoy the fresh air, you don't have to spend any money going to a farmer's market. If you do want to get some fresh produce, you can get some really great prices at a farmer's market.
By going to a farmer's market you're also supporting your local farms. It's always great to support the local businesses in your area. You can find more than just produce at the market. You can also find flowers, plants, honey, and dairy products at a farmer's market. Having these fresh products in your house will make it feel like summer for sure.
Not all summer activities have to break the bank or cost anything at all. Plan out what you want to do before you go and you can have a frugal family fun day this summer. These activities are also all outdoors, so you and your family can stay safe this summer. After being cooped up in the house for so long with your family, you'll want to get out and enjoy the weather. Now, start  planning your summer full of thrifty activities!
Add your email to get more personal financial education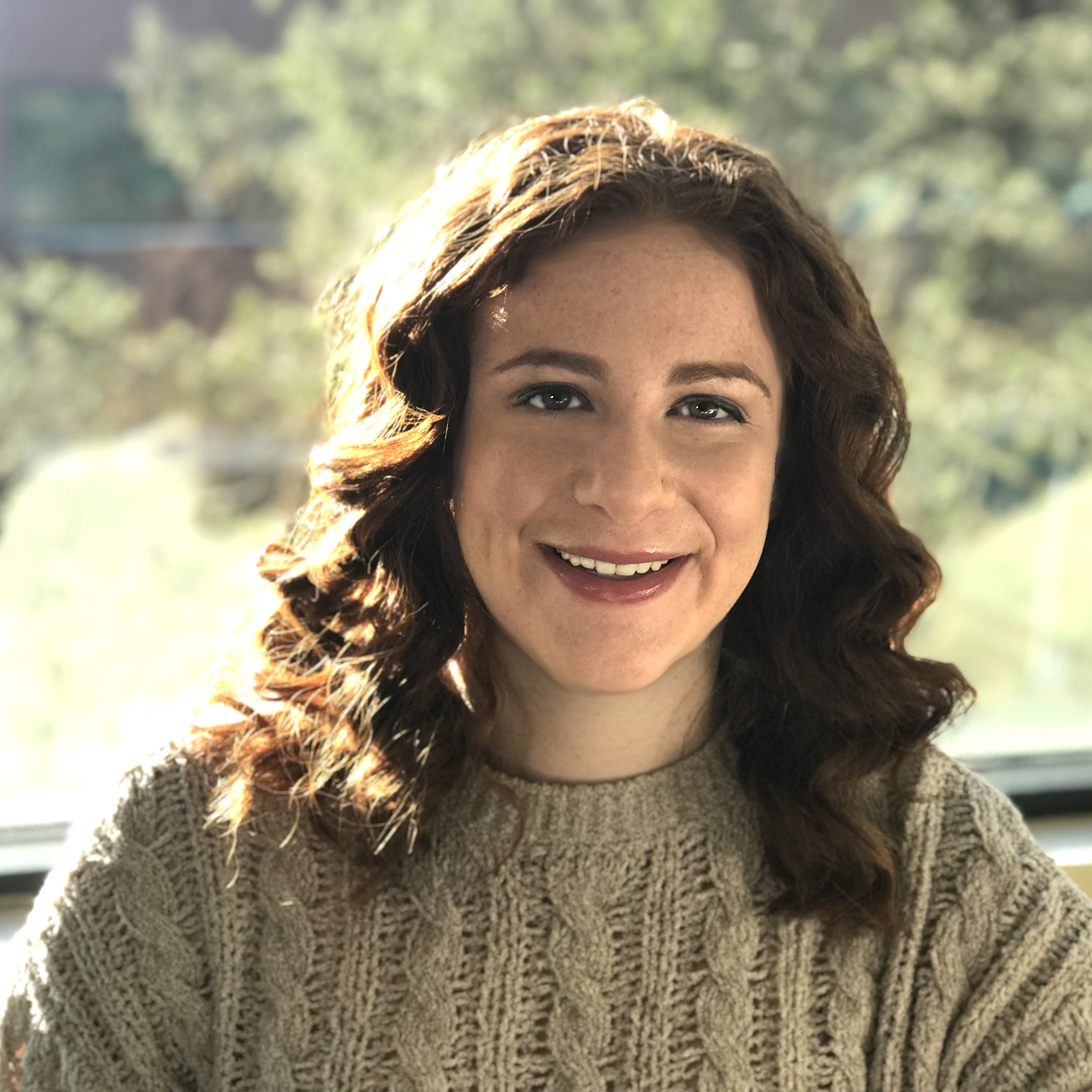 Katherine Fatta is the Social Media and Content Specialist at Navicore Solutions. She creates fun and informative social media posts that engage the public. She's also the host of Navicore's podcast, 'Millennial Debt Domination.' You can listen to our podcast here.
You can follow Navicore Solutions on Facebook, Twitter, LinkedIn and Pinterest. We'd love to connect with you.