Freshman Guide: Your College Dorm On A Budget
8/9/2019
Freshman Guide: Your College Dorm on a Budget
---
Prioritize your needs and wants when decorating your dorm room
The average student debt upon graduation is $31,172. On top of this debt, college students leave  with an average of $4,000 in unsecured credit card debt. Entering freshman year is not the time to run up unnecessary expenses.  Decorating your dorm room is an expense that doesn't need to set you back financially.
Start with a realistic budget for your dorm room and make a list of exactly what you think you'll need, then divide that list into 'needs' and 'wants'. Focus on the 'needs' list first before you tackle the extra comforts and décor. If you need help establishing a budget, click here.
Read more: Top 10 FAQs For Your Student Loans
BEDDING
The central focus of your dorm room will be, without a doubt, your bed. Not only will you sleep here, but it will become a refuge from studying and, more than likely, be used as a couch in a room with little space for other furniture.
Colleges usually provide a twin XL bed (but check before you purchase your bedding). The mattresses are thin and possibly several years old.  You'll be sleeping on this bed for the next 9 months, so it makes sense to spend an adequate amount of your budget on making your bed as comfortable as possible.
Here's what you'll need:
Foam bed topper: this will render the thin college mattress comfortable. These vary in price, however, a higher quality foam topper will last throughout your college career.
Protective Mattress cover: placed over the top of the mattress and the foam topper, providing a fresh layer for your sheets and comforter.
Sheets, pillows, and comforter (either twin or twin XL).  Bed-in-a-bag ensembles from big box stores like 'Bed, Bath, and Beyond' are an economical way to get a coordinated bed that suits your style. It makes sense to purchase a reasonable level of quality in your bedding.  Getting a good night's sleep is key for achieving good grades and general wellbeing.
Blanket or throw: An extra blanket or throw allows for layering for different temperatures in your dorm throughout the school year.
Pillows:  These are not provided by the college dorms.
Pro tip: Start saving coupons from 'Bed Bath and Beyond' for several months to use when you go on your college shopping spree.  You may need to purchase items separately to have the coupons applied, but the savings will add up!
Bonus bedding: if your budget allows, a bed rest pillow can provide an extra level of comfort for studying or relaxing on your bed.
STORAGE
Under-bed storage: Colleges normally provide a closet that you will have to share with your roommate and a chest of drawers each, along with a desk and chair for studying. Under-bed storage containers are a great way to make use of underutilized space and maximize the available storage of your closet and chest of drawers.
Bed risers: if your bed is too low to the ground, a cheap set of bed risers can lift it to give you the extra space you need for out of season clothing.
Bonus storage:  A sturdy box chest from a second hand furniture store can have the dual purpose of being used for extra storage and extra seating, if space allows in your room. The addition of a throw and a cushion or two will make it an inviting place to sit when friends are visiting.
Read More: What Is The Difference Between Federal Student Loans & Private Loans?
APPLIANCES
Before you purchase any appliances like a coffee maker, television or mini fridge, make sure you talk with your roommate.  Decide between the two (or three) of you which items you can provide and what you feel are really necessary. There is little point in both of you bringing a coffee maker or printer.
Search your local Facebook marketplace for second hand appliances. You can also ask at large appliance stores if they have any slightly damaged or discontinued appliances like a mini fridge.
COMPUTER & STATIONERY
If you don't already have a workable laptop to take to college, you'll need to purchase or rent one. A quick google search can provide numerous articles on the 'best' laptops for college students.  Do the research, so that you purchase a computer that meets your academic needs for your classes and doesn't blow your budget.  Don't forget that you will also need notebooks, pens and textbooks. If you can't purchase a computer or you're not sure exactly what you should be purchasing, laptops are available for rent by semester. There are several companies that provide computer rentals, so once again, do your research and read the fine print on the rental contract should you decide to go that route.
Read more: Avoiding The Student Loan Trap
DÉCOR
Decorating your room allows you to make the space your own.  Your dorm room will be your home for the entire academic year, so it's important to feel comfortable and create a space to escape. Your room décor can be as economical or extravagant as your budget allows. Be sure to budget for or purchase the things you need, like bedding, stationery and appliances before you spend money on the less essential things. Décor, while important, is less essential than having a working computer.
Posters are a relatively cheap way to decorate your walls and express your personality. For more unique finds, take in a few garage sales or consignment stores for décor that can give your room an individual feel. Just keep in mind the space limitations of a shared dorm room. Take a look around your own home and bedroom to see what you already have.  A familiar item from home will cost nothing and provide a homey feel.
However you decide to decorate your dorm room, start with a clear budget and fit your décor to the budget and not your budget to the décor!  Have a great year!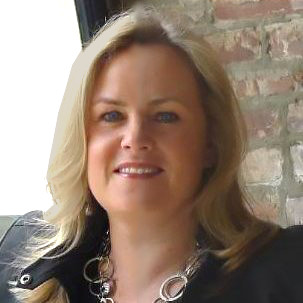 Lori Stratford is the Digital Media Manager at Navicore Solutions. She promotes the reach of Navicore's financial education to the public through social media and blog content.
You can follow Navicore Solutions on Facebook, Twitter, LinkedIn and Pinterest. We'd love to connect with you.