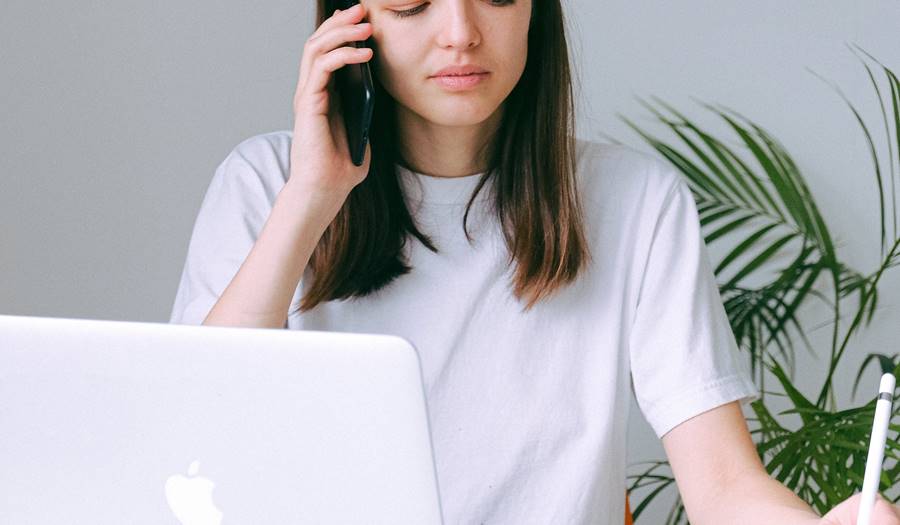 Entering The Workforce Post Pandemic
6/11/2020
Entering The Workforce Post Pandemic
---
How new graduates can land their dream job during unusual times
As the month of May just ended, many millennials and gen z-ers have graduated from college or grad school and are looking to either enter the workforce or move further in their current career with their new degrees. Normally, these new graduates would be applying for jobs and going on interviews right now. Unfortunately, they have fewer opportunities to establish themselves professionally because of the current COVID-19 crisis. Not being able to apply, interview, and start your career might not be exactly what you expected, but don't worry, there are still places hiring right now.  Here's how to embrace the 'new normal.'
Spruce up your resume
There is a plethora of online job boards to browse when it comes to searching for jobs. The first thing you need you'll need is a resume. You'll want to make sure all of your previous employment is highlighted and detailed and to list any significant achievements and awards you may have. Beyond these basics, one section often lacking on a resume is a 'special skills' section. Having a special skills section on your resume can lift your resume to the top of the pile and differentiate you from the crowd.
Listen to our podcast: 
Both hard and soft skills should be included on your resume. Some soft skills that can be included are problem solving, teamwork, organization, and critical thinking. These soft skills show the employer that you're a well-rounded person. If you're looking to work in a traditional work environment, these skills are terrific to highlight because you'll more than likely be working with other people, meeting deadlines, and faced with decisions you need to make in the moment.
Hard skills are just as important. In fact, if you're still quarantined and looking for something to do to better yourself and your career, look into taking an online course in one of the following hard skills: foreign language, writing, design, or data analysis.  Having a hard skill such as these will show your employer you've invested time and dedication into learning something new. Once you've determined your special skills, sort them by relevance and put them in their own section on your resume.
Read More: Five Side Hustles For Hustlers
Don't have any special skills? Don't worry because you can also list a few hobbies on your resume. You want to do anything you can to make yourself standout in a sea of candidates, and having a unique hobby can do just that. You also never know when you may share the same interest as an interviewer. The person interviewing you wants to get to know who you are and if you're going to be a fit in that particular work environment. Listing your hobbies lets someone know who you are and how you're different.
Interviewing for a job
The interview process has changed due to COVID-19. A good number of companies are either partially or completely working remotely. Before the pandemic, you might have had an initial phone interview, but ultimately the in-person interviews were the 'make it or break it' of your potential new career. Now, it's common for companies to conduct the entire interview process via video conference. They'll still be able to see you, but you won't be able to shake their hand like you would have before.
Read More: Personal Finance For Millennials 101
Just because your interview will now take place online doesn't mean you should prepare any less than you would have before. Still research your job and position you're applying for before your interview. You can use the video format to your advantage by taking notes on your research and have them in front of you during the interview where they can't be seen.  Instead of printing out your resume and bringing it to the interview, e-mail a copy of your resume to the correct person prior to the interview. This person will be able to have your resume to reference. Lastly, make sure you're dressed properly and the space around you is clean. Conduct your interview in a tidy place in your house. You'll also want to make sure you're sitting in front of a background that won't be too distracting for the person interviewing you. The interview is about you, so make sure you're the main focus in your video conference.
Your new work environment
If you're interview is taking place via video call, odds are when you start out at your new job, it's going to be remotely. Although there were always some jobs that were remote, for the most part when you start a new job you would normally have to report to an office. The workplace landscape has been slowly changing to support a greater number of remote employees.  The COVID-19 pandemic has accelerated this trend and some companies, such as Twitter, have already made the decision to allow employees to work from home. How do you prepare yourself for a work at home environment when starting a new job?
If the job you have just landed requires you to start working from home, there are some steps you can take to prepare yourself for this new work environment. Start with creating a separate workspace. Even if you have a small apartment, corner off a section anywhere that's dedicated to working. This will help keep your mind away from distractions and focused on the tasks you need to accomplish.
Read More: How To Manage Your Time And Thrive
If this is a new job for you, check in with your superior every day. Let them know what you're going to accomplish that day and if there's anything else you can do. You can also check in with them throughout the day via e-mail if you have questions or concerns.
After you've established your daily tasks, make a list of them in order of importance. Finishing the important tasks first then moving down your list. If you don't finish everything on your list that day, move them to the top of your list for the next day.
Despite being at home, take some short daily breaks to keep your mind fresh and ready to work. Although you won't be able to enjoy breaks with your new co-workers, breaks are needed to keep your mind focused on the work that needs to be done. While working from home, practice a routine during the work week. Mirror your work from home routine to what your normal schedule would be if you were going to your office every day.
What happens when you have to go to your office after the pandemic? If you've just started a new job and haven't met any of your co-workers yet because you've been working remotely, connect with them on LinkedIn. If you don't know who exactly is in your department, reach out to Human Resources and ask. By connecting with your new co-workers you'll get an idea of who you'll be around every day when you go to your office. It might be hard to ease back into your routine of going to an office every day. If you've put in place a similar routine with working from home, you're off to a good start. Ultimately getting into an office groove after months of being at home will take time, so be patient with yourself and with your co-workers.
Listen to our podcast:
Having trouble adjusting to working from home? Don't panic, so many people across the world are in the same situation as you. Having a routine will help you get into a groove even if it takes a little time. This may not be the first job work environment you thought it would be, but try to make the most of this unique situation.
Don't let the stress of the pandemic get you down. If you've been dreaming of a certain career position you wanted to land after college but it now seems out of reach, try to stay positive. Take this time during the pandemic to enhance your special skills and brush up your resume. Avoid the inclination to binge on Netflix all day, and take this extra time during COVID-19 to really work on yourself and become the best you that you can.
Katherine Fatta is the Social Media Coordinator at Navicore Solutions. She creates fun and informative social media posts that engage the public.
You can follow Navicore Solutions on Facebook, Twitter, LinkedIn and Pinterest. We'd love to connect with you.