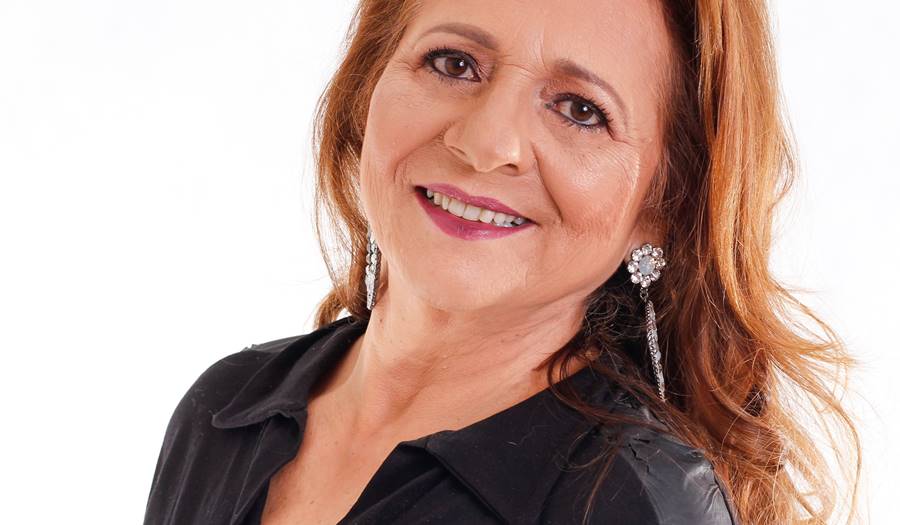 Doreen M's Covid-19 Financial Recovery Program Success Story
1/28/2021
Doreen M's COVID-19 Financial Recovery Program Success Story
---
Read Doreen's financial counseling story
I am a 57 year-old woman from Howell, New Jersey. I have three beautiful grown children. My oldest daughter will be getting married this coming October, which is postponed due to the pandemic. She and her fiancé are very successful. My future son-in-law was listed in Forbes magazine for the top 30 Under 30 Entrepreneurs. My daughter is a successful Director of Sales and Operations for a Health-Tech company.
My son lives in Boston, where he is waiting to get into the carpenters union. Unfortunately, this is also on hold because of the pandemic. My youngest daughter is also very successful and works in a salon here in New Jersey. I'm extremely proud of my children
How have you been impacted by the COVID-19 pandemic?
I own a transportation company and I run small charters between Atlantic City, NJ and the airports. I lost most of my business on March 16th when the economy shut down.  It was a small mom and pop business, and with all of the uncertainties of the pandemic, I needed to make a new life plan, all the while hoping that maybe one day, my transport business can be built back up.
How did the Navicore Solutions housing counseling impact you?
Kim Cole from Navicore helped me beyond words. She had the resources and she understood my needs. She directed me to the resources that helped me to receive the funds that enabled me to keep my house.  I would have never known about these resources without Kim and Navicore's help.   Kim knew of one housing program and called me knowing that I would be a perfect candidate for it. I filled out the application and, as of today my rent is paid in full, all because Navicore's Kim Cole was so knowledgeable.  I am just so thankful because this program saved my home. Kim was a great listener and let me vent. I really needed to, which wasn't even part of her job. I want to thank Navicore Solutions!
How has Navicore Solutions impacted your future?
Navicore took away the financial burden and stress of my lost income due to the pandemic. Now I'm able to move forward and keep my home as I try to put this puzzle back together.
During those months of isolation, I went to Brookdale Community College and took a course online. I am now thankful to be working at Centra State Hospital. At my age, I had to make many quick financial decisions to financially survive. It was important to me to keep whatever I could, especially my house. With the help Navicore Solutions gave me, I am able to move on with my life with a little less stress.
How did your counseling session impact your ability to remain in your home?
My counselor, Kim Cole helped my with keywords and phrases that I needed, to communicate my situation without breaking down or getting frustrated. I was feeling helpless in the situation that I was in and that I had no control over. I have always been a hard worker and I found this a very difficult time.
Kim also reassured me about my rights under the CARES Act, which gave me peace of mind, that I had time to get my finances in order. She kept me focused on how I can move forward, and that is exactly what I did!!
Is there anything else you would like us to know?
As of today, my rent is current. I've made quite a few changes in my life, but I'm now working in the hospital full time with benefits. I'm slowly starting back with my business, however most of my passengers are senior citizens so it's taking a little bit longer.
In March, the hospital will give me $5,000 towards my tuition so I can move forward in the medical field. I'm not sure in what direction or where I want to study, but this is something I'm looking forward to. Honestly, I don't know what I would've done without talking to Navicore Solutions. Kim was very calming and always had the right words. I was just so full of emotions and Kim was able to level that out for me. I'm moving on! We all know all our lives have changed in some ways good, some ways bad. I was glad to have Kim at Navicore to talk to and provide me with guidance.
This counseling was made possible by funding support from the Wells Fargo Foundation for COVID-19 Financial Recovery Program.
Lori Stratford is the Digital Media Manager at Navicore Solutions. She promotes the reach of Navicore's financial education to the public through social media and blog content.
You can follow Navicore Solutions on Facebook, Twitter, LinkedIn and Pinterest. We'd love to connect with you.