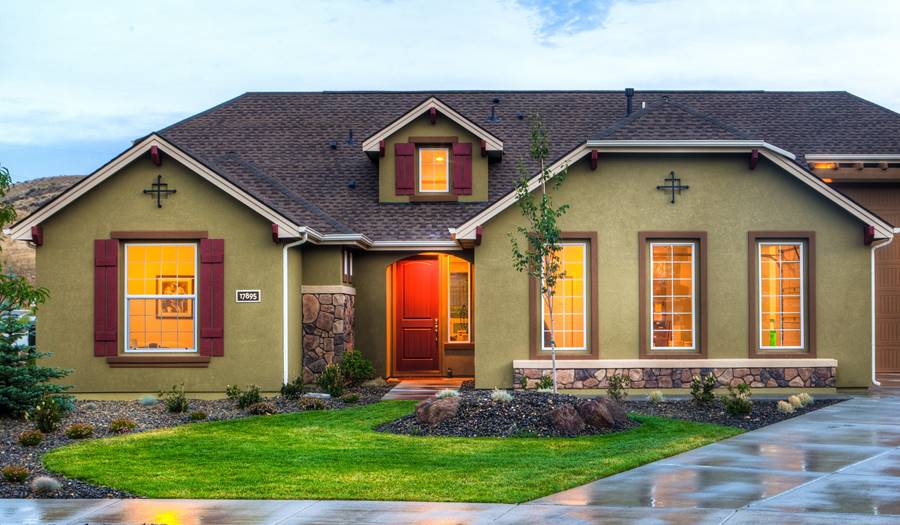 Considering Refinancing Your Mortgage?
9/16/2020
Considering Refinancing Your Mortgage?
---
With mortgage interest rates falling by the day, refinancing your loan can be very appealing.
Before you make that decision to refinance your home, take some time to determine if it is the right option for you. A refinance will cost you approximately two to five percent of your loan principal amount in closing costs, so be sure that the benefits will outweigh the cost of the refinance.
Listen to our Podcast: 

Here are a few reasons you might want to consider refinancing:
Obtain a lower interest rate
Lowering your interest on your mortgage can help to reduce your monthly payment and the amount of money you will pay out over the life of the loan. If you are considering refinancing for this reason, consider how long you plan to stay in your home. If you plan to move in a couple years, the costs to refinance may not be worth the lower interest rate. Also, if you have been paying on your loan for many years, you may want to think twice before taking out another 30 year mortgage as you will be extending the loan and the amount you will pay overall.  When shopping for a lower interest rate, be sure that the expenses and terms of the new loan are worth it.
Read More: Are You Ready To Purchase A Home?
To shorten your mortgage loan term
Refinancing your loan to convert your 30 year mortgage into a 15 year mortgage can be a very smart move, if you are able to afford it. 15 year mortgage loans generally have lower interest rates than 30 year loans, but your payment will likely go up in this scenario. If you can afford a higher payment, then this is a great way to reduce your interest rate and save a ton of money over the life of your loan.
To tap into your equity
If you have equity in your home, you can refinance your loan and use that cash to pay for major expenses, consolidate debt or manage an emergency. This option can be risky to your financial well-being if you do not evaluate your risk versus reward. This can be especially dangerous in the circumstance in which you are looking to consolidate debt. Not only will you be transferring your unsecured debt into secured debt, but many people find their debt accumulates again, creating more financial hardship.  Before considering a refinance to pay off debt, it is a good idea to seek out guidance from a professional, such as Navicore Solutions' certified Counselors, who can review all your options and help you make the best decision for your personal situation.
Read More: Is A Shared Equity Mortgage Right For You?
To convert an adjustable rate into a fixed rate
If you have an adjustable rate mortgage, refinancing will enable you to switch to a fixed rate loan, which can offer financial stability and peace of mind. A fixed rate mortgage will ensure that your payment remains the same over the life of your loan and will make your monthly budgeting much easier.  While adjustable rates can be wise for some homeowners, for others the fluctuation in payments may lead to hardship, especially when interest rates go up. Evaluate your situation and long term goals to determine if refinancing to a fixed rate is a good idea.
Lauren Lovett has been with Navicore Solutions for seven years serving as a Certified Credit Counselor and Grant Writer. While in these roles, she has witnessed the positive impact that the organization's counseling services has on improving the money management skills and economic security of individuals and families in need.