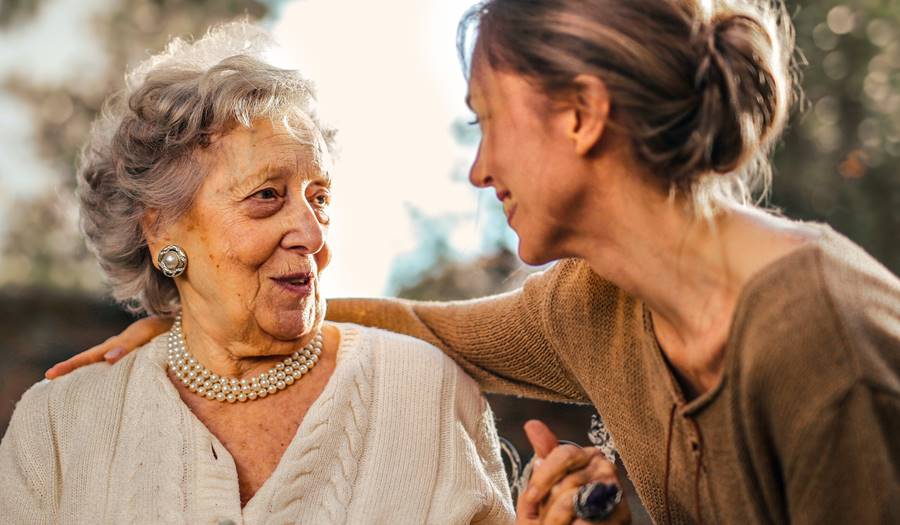 Aged Care And How To Pay For It
11/30/2021
Aged Care And How To Pay For It
---
What encompasses aged care?
The number of Americans aged 65 and older is projected to nearly double from 52 million in 2018 to 95 million by 2060. As our population ages, the need for aged care also increases, and the need for affordable aged care becomes imperative.  Aged care encompasses everything from occasional in-home nursing visits through to 24-hour end-of-life care.
Many families face these difficult decisions once the need has arisen and a family member needs care. They can find themselves scrambling for the correct information on the best type of care available and then, how to pay for it.  As of January 2021, the average cost of a shared room in a nursing home was $255 a day, or $7,650 a month, according to the American Council on Aging.
Read More: Women And Financial Planning
There are several ways to cover the cost of care for your family member, some, like long term care insurance, will take forethought and early planning, but there are still ways to provide quality care for a family member who has no insurance. Often a combination of payment methods can provide the necessary level of care for your family member.
Out of Pocket
This is the most common form of payment for elder care. Savings, shares, bonds, retirement funds and other cash assets can be used to pay for care, at least initially. These payments can be manageable at first, if you are only paying for adult day care, meals services, or community based services from non-profit or other local organizations. Unfortunately, as the need for more services increases the costs can add up quickly and overwhelm the savings on hand.
VA Benefits
 Eligible US military veterans may be able to use their benefits to pay for adult day care, respite care, in-home care and long-term care. They may also be eligible to use their VA disability payments and pension to cover long-term care.  In addition, veterans may qualify for further financial assistance with medical expenses. Be aware that there could be a waiting list for VA nursing homes. Contact VeteranAid.org for more information.
Listen to our Podcast: 

Long Term Care Insurance
Long-term care insurance is a type of insurance policy that will reimburse residents a daily amount for care expenses. You can purchase nursing home-only coverage or a comprehensive policy that includes both home care and facility care.  Policies are best purchased well in advance of needing care. Average policy costs for a 55-year-old couple could expect to be about $2,500 per year in annual premiums for long-term care insurance. A 60-year-old couple would pay $3,500, but by 65 it would cost $7,000 and by 70 it would likely cost $14,000 or more per year. Early planning is key to taking advantage of this type of insurance.
 Medicaid
Medicaid is a program covered both by federal and state governments that provides medical coverage to low-income individuals and families. Medicaid may cover the costs of some types of long-term care for people who have limited income and meet other eligibility requirements. Eligibility varies from state to state, so check on the Medicaid State Overview page.
 Medicare
Medicare covers some of the expenses for medical care for those over 65 years. It does not typically cover long-term care costs, but may cover a percentage of costs for short-stay care, and hospice care in the last 6 months of life.
Read More: Will I Be Able To Collect Social Security?
Real Estate/Assets
Many families may opt to sell their parents' home in order to pay for long-term aged care. If the family member is unable to live in their home independently and requires a greater level of care within a care facility, selling their home can provide the funds to cover these costs.
There are two major ways to use real estate assets to pay for long-term care besides selling your home.  A home equity loan allows the homeowner to take a loan against their home equity. Home equity is the value of the home that you own. For example if your home is worth $300,000 and you have a home loan valued at $200,000 then the amount of equity you have in your home is $100,000.  A home equity loan is taken out against the $100,000 of your home equity and can be used to pay for long-term care services.
Read More: Mortgage Basics: Understanding The Terminology Of Buying A Home
A reverse mortgage is similar to a home equity loan in that borrowers can convert all or some of their home equity into cash. This is only available to people over the age of 62. The money does not have to be paid back with monthly payment, but will become due once the home is sold. Usually, the lender pays the homeowner a monthly amount. The loan amount is tax-free and can be used for any expense, including long-term care. If you have an existing mortgage or other debt against your home, you must use the funds to pay off those debts first. For this reason, using a reverse mortgage to pay for long term care for a family member is only advisable if you own your home mortgage free.
Life Insurance
Life insurance can help pay for long-term care if the policy has a cash value the owner can access cash through withdrawals. This is known as an "accelerated death benefit" and withdrawals are tax-free. Generally, you can withdraw money from the policy, but only up to the amount you've already paid in premiums. Withdrawing only some of the money will keep your policy intact however, the advanced value is subtracted from the amount your beneficiaries will receive when you die. You can get an accelerated death benefit if you live permanently in a nursing home, need long-term care for an extended time, or are terminally ill.
The policy can also be sold to a third party in what is called a "life settlement option". A life settlement option can produce up to three times the amount of money as accessing cash through withdrawals. The one-time payment is more than the surrender value of the policy, but less than the actual death benefit. After the sale, the purchaser becomes the policy's beneficiary and assumes payment of its premiums. This option is available to life insurance policyholders over the age of 65.
If the policy owner is less than 65 years old and terminally ill or facing other extreme medical conditions, the policy can be sold through what is known as a viatical settlement. This is an arrangement whereby a person with a terminal illness sells their life insurance policy to a third party for less than its mature value, in order to benefit from the proceeds while alive. The proceeds from the sale of the policy are usually tax-free.
Listen to our Pocast

Government Aid Programs
Program of All-Inclusive Care for the Elderly (PACE)
Some States have PACE, Program of All-Inclusive Care for the Elderly.  This is a Medicare program that provides care and services to people whom otherwise would need care in a nursing home. It covers medical, social services, and long-term care costs for frail people. Eligible individuals are often covered by Medicare and Medicaid.
State Health Insurance Assistance Program (SHIP)
SHIP, the State Health Insurance Assistance Program is a national program offered in each State that provides counseling and assistance to people and their families on Medicare, Medicaid, and Medicare supplemental insurance (Medigap) matters.
Social Security Disability Income (SSDI)
This type of Social Security is for people younger than age 65 who are disabled according to the Social Security Administration's definition.
National Council on Aging (NCOA)
The National Council on Aging, a private group, has a free service called BenefitsCheckUp®. This service can help you find Federal and State benefit programs that may help your family. After providing some general information about the person who needs care, you can see a list of possible benefit programs to explore. These programs can help pay for prescription drugs, heating
Lori Stratford is the Digital Media Manager at Navicore Solutions. She promotes the reach of Navicore's financial education to the public through social media and blog content.
You can follow Navicore Solutions on Facebook, Twitter, LinkedIn and Pinterest. We'd love to connect with you.