15 Back To School Budget Tips
8/31/2017
15 Back to School Budget Tips
---
Use these budget tips for stress free Back to School Finances
As summer is ending and school is beginning to loom over children, the need for budgeting for school supplies is looming over parents.

Here's 15 tips for your Budget School Supply Guide.
1. Decide on your budget, sit down and take your time. Don't make this decision on the fly with the kids asking for this and that in your ear while you're shopping.
2. What do you need… and what do you have. Look around the house before you buy more items.
3. Make a list and remember to take it with you when you go shopping
4. Before you go shopping, check the sales online and look for coupons too.
5. Keep track of your spending on your phone's calculator as you begin your shopping. Cross check your spending with your list and budget.
6. Stick to your list and stay strong in the face of pleading children. Leave them at home if you need to.
7. Some things are worth spending a little bit more on. Backpacks can last more than one year if they're sturdy enough. Some cheaper backpacks won't stand up to the weight of the books.
8. Limit expensive brand name clothing and mix it in with more reasonably priced items.
9. Don't forget that consignment shops can be a good source for high end clothing at bargain prices, and you can sell your own kids gently used and out grown clothing too.
10. If your kids wear a uniform, check local second hand uniform shops or Facebook swap pages for uniform items.
11. Buy your kids a lunch box or brown bags at the very least. It will pay for itself in no time, instead of the costs of purchased lunches. Make your kids a lunch from home, it will be more economical and more than likely, healthier.
12. Shop the dollar store for basics like pens, pencils and notebooks. Check Costco for large packets of loose leaf paper, so it can be used for more than one student. Staples has great deals for back to school too but get there early to avoid the long lines.
13. Textbooks are outrageously expensive.  Search sites like Chegg.com, Bookfinder.com or even Amazon.com for second hand copies.
14. For college aged students some texts are available online, or via inter-library loan for sometimes entire semesters (and this is free!).
15. Finally, including school supplies in your monthly budget for extra expenses that come up thoughout the year is a smart way to stay ahead with your finances.
Add your email to get more personal financial education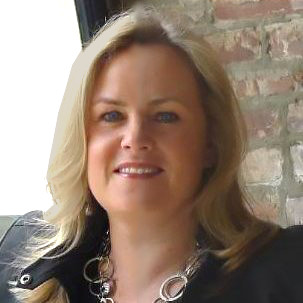 Lori Stratford is the Digital Media Manager at Navicore Solutions. She promotes the reach of Navicore's financial education to the public through social media and blog content.
You can follow Navicore Solutions on Facebook, Twitter, LinkedIn and Pinterest. We'd love to connect with you.