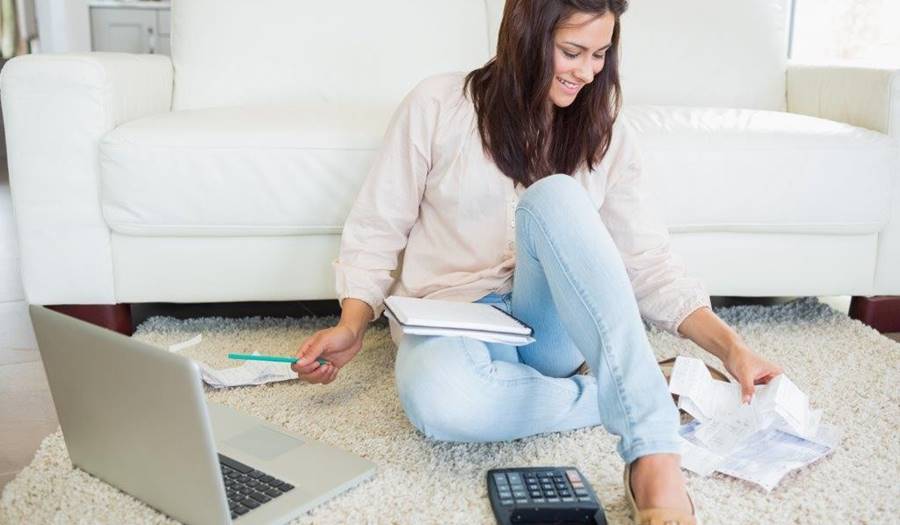 The TD Charitable Foundation Awards Funding For Financial Counseling And Education
8/30/2017
Manalapan, N.J.,  August 30, 2017 – Navicore Solutions is pleased to announce it has been awarded $5,000 from the TD Charitable Foundation, the charitable giving arm of TD Bank, America's Most Convenient Bank® in support of its Financial Counseling and Education Program in New Jersey.  A staunch commitment to active involvement in the local community is a vital element of the TD Bank philosophy. TD Bank, America's Most Convenient Bank® and the TD Charitable Foundation provide support to affordable housing, financial literacy and education, and environmental initiatives, many of which focus on improving the welfare of children and families.  The TD Charitable Foundation's mission to support and improve the quality of life in the diverse communities in which it serves is reflected in this grant award.
When faced with financial hardship, one wrong decision can result in long term, irreversible consequences. Navicore Solutions, a nonprofit financial counseling organization, located in Manalapan, New Jersey, understands that there is never a "one size fits all" solution.  Since 1991, they have been delivering quality credit and housing counseling and education services to New Jersey residents. Over the years they have expanded their services to include pre-purchase housing counseling, student loan counseling and financial coaching.
Navicore Solutions is deeply committed to advocating for residents throughout their local communities; educating them as to the importance of financial stability. Through collaborative relationships with local nonprofits, community agencies and financial institutions they are able to connect with populations most in need.  The counseling and education services provided by Navicore Solution's certified financial counselors assist individuals and families with developing money management and budgeting skills to improve their financial well-being and achieve their financial goals. Counselors at Navicore Solutions take the time to truly understand their client's situation and assist in developing a personalized plan of action to overcome their hardship and/or prevent future financial distress. Their commitment to acting in the best interest of the clients has made them a national leader in the field of nonprofit financial counseling.
"We couldn't be more pleased with the recognition and funding we have received from the TD Charitable Foundation, which supports the importance of the provision of counseling and education to NJ community members in need," said Diane Gray, the Vice President of Counseling and Education at Navicore Solutions. "We look forward to collaborating with the TD Charitable Foundation both now and in the future."
About Navicore Solutions
Navicore Solutions strengthens the well-being of individuals and families through education, guidance, advocacy and support. Founded in  1991, they provide a wide range of services including: credit counseling to consumers in need; education programs through workshops, courses and written material; debt management plan to provide debt relief for applicable consumers; student loan counseling for those struggling with student loan debt; and housing counseling services in the areas of pre-purchase, default and reverse mortgage. The agency is an advocate of financial education helping communities achieve and maintain financial stability.
About the TD Charitable Foundation
The TD Charitable Foundation is the charitable giving arm of TD Bank, America's Most Convenient Bank®, one of the 10 largest commercial banking organizations in the United States. The Foundation's mission is to support, respect and improve the quality of life in the diverse communities where we live and do business.  Since its inception in 2002, the Foundation has distributed more than $174.1 million and more than 17,000 grants in charitable donations from Maine to Florida. The TD Charitable Foundation focuses on supporting the following community needs: affordable housing, economic development, neighborhood revitalization, financial literacy, and human services. Recently, more than 90 percent of the grants awarded by the Foundation benefited low-and moderate- income communities and individuals. More information on the TD Charitable Foundation, including an online grant application, is available at www.TDBank.com.
 About TD Bank, America's Most Convenient Bank®
TD Bank, America's Most Convenient Bank®, is one of the 10 largest banks in the U.S., providing more than 9 million customers with a full range of retail, small business and commercial banking products and services at more than 1,200 convenient locations throughout the Northeast, Mid-Atlantic, Metro D.C., the Carolinas and Florida. In addition, TD Bank and its subsidiaries offer customized private banking and wealth management services through TD Wealth®, and vehicle financing and dealer commercial services through TD Auto Finance. TD Bank is headquartered in Cherry Hill, N.J. To learn more, visit www.tdbank.com. Find TD Bank on Facebook at www.facebook.com/TDBank and on Twitter at www.twitter.com/TDBank_US.
TD Bank, America's Most Convenient Bank, is a member of TD Bank Group and a subsidiary of The Toronto-Dominion Bank of Toronto, Canada, a top 10 financial services company in North America. The Toronto-Dominion Bank trades on the New York and Toronto stock exchanges under the ticker symbol "TD". To learn more, visit www.td.com.