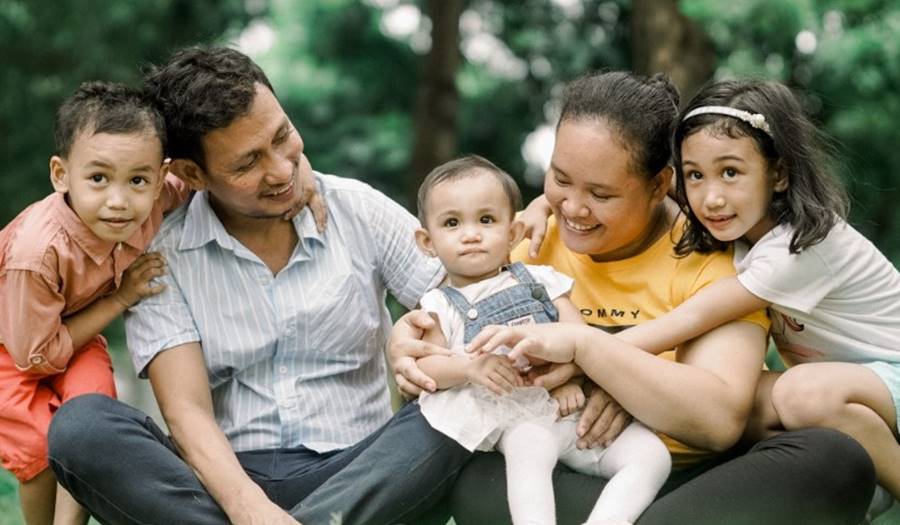 TD Charitable Foundation Awards Funding to Help NJ Residents Financially Recover from COVID-19
7/27/2020
Manalapan, NJ, July 13, 2020 – The TD Charitable Foundation, the charitable giving arm of TD Bank, America's Most Convenient Bank®, awarded Navicore Solutions a grant in support of their COVID-19 Financial Recovery Program for NJ residents, which provides critical resources and guidance to ensure households throughout the state maintain their housing and financial stability.
Navicore Solutions is a nonprofit financial counseling organization founded in 1991 whose mission is to "strengthen the well-being of individuals and families through guidance, education, advocacy and support." Headquartered in Manalapan, NJ, with a second office in Hammonton, NJ,  Navicore Solutions is deeply rooted in their local communities, providing financial education and counseling to areas most in need. Their core approach is holistic in rapidly responding to financial crises by providing guidance and resources to help families and individuals retain their housing and financial stability.
Since March of 2020, more than 60 percent of the individuals and families reaching out to Navicore Solutions for help have been financially impacted by COVID-19.  Navicore Solutions-certified counselors are knowledgeable of all local, state and federal programs and resources available to COVID-19 impacted households and can provide expert guidance on action steps to take to avoid financial distress.
"In times of financial crisis, vulnerable populations are often hit the hardest, and without support, the financial effects can linger for years," said Diane Gray, Navicore Solutions' Vice President of Counseling and Education. "The generous grant award  from the TD Charitable Foundation will help us connect with hundreds of households throughout New Jersey, ensuring that vulnerable and disadvantaged individuals and families in need have advocates on their side to provide proper guidance to get through these challenging times."
"COVID has disproportionately impacted New Jersey's most financially strained households," said Mike Carbone, Regional President, TD Bank. "We're honored to support Navicore Solutions as they help families and individuals retain their housing and reach financial stability."
Navicore Solutions has assisted hundreds of thousands of households throughout the country during economic challenges and natural disasters. If you are experiencing a financial hardship due to COVID-19, Navicore Solutions counselors are available to help 7 days a week by calling 800-992-4557 or going to their website and selecting the option to Get Help Now.
About Navicore Solutions
Founded in 1991 in New Jersey, Navicore Solutions is a national leader in the field of nonprofit financial counseling. They provide counseling to consumers nationwide in the areas of personal finance, consumer credit, student loans, disaster recovery, foreclosure prevention and housing. What sets their agency apart is the quality and depth of their counseling model, as well as their longstanding commitment to acting in the best interest of their clients.  As a national 501(c) (3) organization, Navicore Solutions operates 12 offices in 11 states nationwide and their certified counselors assist more than 30,000 consumers each year through in-person, telephone and internet counseling across the United States.
About the TD Charitable Foundation
The TD Charitable Foundation is the charitable giving arm of TD Bank, America's Most Convenient Bank®, one of the 10 largest commercial banking organizations in the United States. Since its inception in 2002, the Foundation has distributed over $243 million through donations to local nonprofits from Maine to Florida. More information on the TD Charitable Foundation is available at https://www.tdbank.com/corporate-responsibility/the-ready-commitment/funding-opportunities/
This contribution supports TD's longstanding commitment to community enrichment through TD's corporate citizenship platform, the TD Ready Commitment.  The TD Ready Commitment actively promotes inclusivity, economic vitality, environmental wellbeing and health, enabling people of all backgrounds to succeed in a rapidly changing world. As part of the TD Ready Commitment, TD targets US $750 million in total by 2030 towards community giving in four critical areas: Financial Security, a more Vibrant Planet, Connected Communities and Better Health. Through this platform, TD aspires to create a more inclusive tomorrow — helping people of all backgrounds feel more confident, not just about their finances, but about their ability to achieve their goals. Visit: https://www.tdbank.com/corporate-responsibility/the-ready-commitment/
Lauren Lovett has been with Navicore Solutions for over 10 years serving as a Certified Credit Counselor, and currently as the Grants Manager. While in these roles, she has witnessed the positive impact that the organization's counseling services has on improving the money management skills and economic security of individuals and families in need.