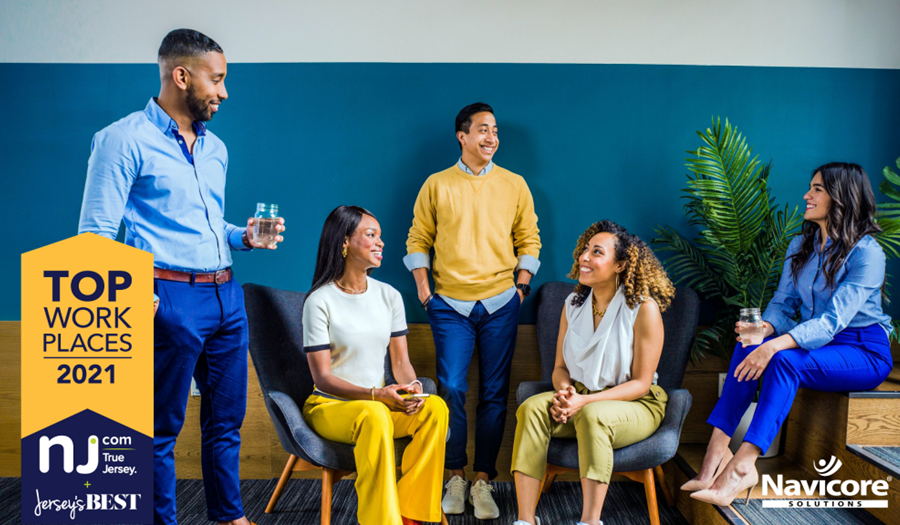 NJ Advance Media Names Navicore Solutions a Winner of the New Jersey Top Workplaces 2021 Award
4/1/2021
Manalapan, New Jersey - Navicore Solutions strengthens the well-being of individuals and families through education, guidance, advocacy and support. Founded in 1991, they are a national leader in the industry providing compassionate counseling to consumers nationwide in the areas of personal finance, consumer credit, student loans, housing, foreclosure prevention, disaster and COVID-19 recovery. The agency is an advocate of financial education helping communities achieve and maintain financial stability.
The award is based solely on employee feedback gathered through a third-party survey administered by employee engagement technology partner Energage LLC. The anonymous survey uniquely measures 15 culture drivers that are critical to the success of any organization: including alignment, execution, and connection, just to name a few.
"Our employees are the cornerstone of Navicore's success in meeting the needs of the tens of thousands of consumers we serve nationally. We are honored and thankful that our team values our culture and supports the mission of our organization," said Jill Feldman, Navicore's President & COO.
"When you give your employees a voice, you come together to navigate challenges and shape your path forward. Top Workplaces draw on real-time insights into what works best for their organization, so they can make informed decisions that have a positive impact on their people and their business," said Eric Rubino, Energage CEO.

Company Contact
Navicore Solutions
lstratford@navicoresolutions.org
https://www.navicoresolutions.org
Lauren Lovett has been with Navicore Solutions for over 10 years serving as a Certified Credit Counselor, and currently as the Grants Manager. While in these roles, she has witnessed the positive impact that the organization's counseling services has on improving the money management skills and economic security of individuals and families in need.