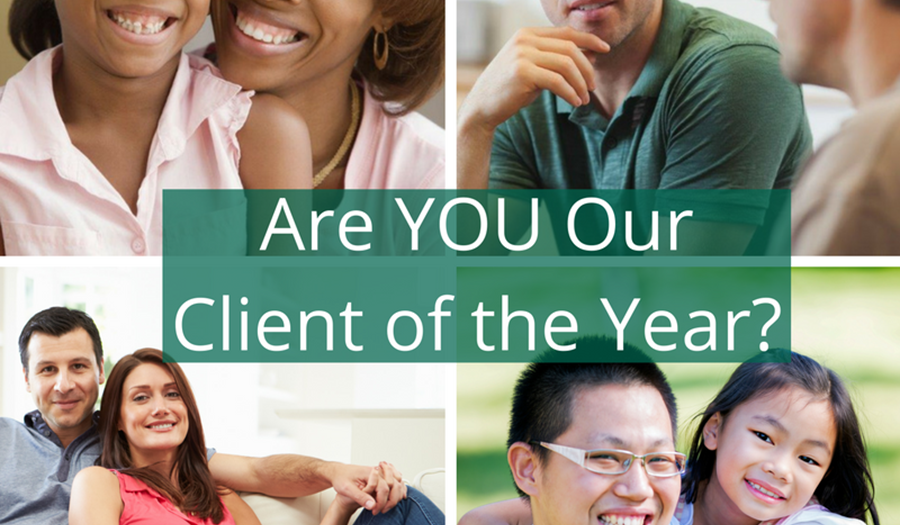 Are You Our 2021 Client Of The Year?
12/19/2021
Are you our 2021 Client of the Year?
---
Tell us your story for a chance to be our 2021 Client of the Year
Here at Navicore Solutions, we love to help families and individuals get back on the right financial path.  What's your story?  Tell us below for a chance to be featured on our website and receive a $250 Visa gift card.
Our Client of the Year submission window has closed for this year.
Photography Tips
• The Basics: Are your eyes open?  What about the image, are the heads cut off or blurry? Try taking your time with the photo and take several images to increase your chance of capturing a great shot.
• Background: Take a look behind you. Many great shots have been ruined with a bad background. Stay away from trash cans, messy rooms and other less appealing 'props' when you're planning your shot.
• Lighting: Experiment with the lighting either indoor or outdoor. Try using the flash outside if it's overcast. Move to a different angle if the sun is directly in your eyes and you're forced to squint.
• Edit:  Use the settings on your phone to edit your photo. Crop the image and use the 'brightness', 'contrast' and 'saturation' features to adjust your photo. (Take it easy not to over expose the image though).
All active clients during 2021 will be considered regardless of enrollment date. Navicore Solutions retains the right to publish all submitted client stories without identifying information.  The selected Client of the Year will have their story published as a featured article on our website including their name and an approved photo.